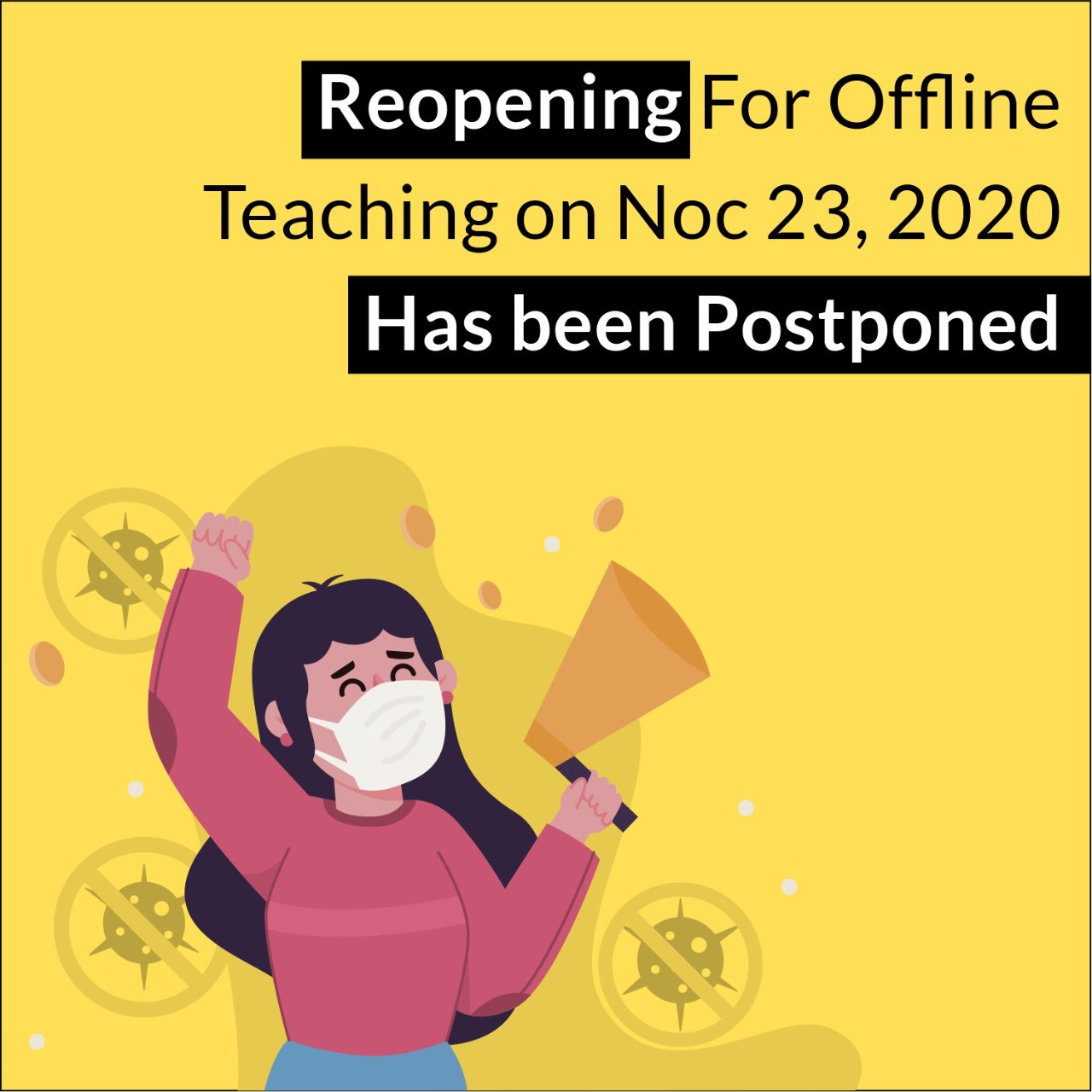 Reopening For Offline Teaching on Nov 23, 2020 has been Postponed in-light of the guidelines issued by the State Govt.
21 Nov 2020
Reopening was previously planned as per guidelines of UGC in circular no DO14-8/2020(CPP-II) dated 5 Nov 2020 and State Govt circular dated 18.11.20. Students and Parents who have already booked their tickets or are already travelling towards vadodara, can choose to stay at the in-campus Hostel. Offline teaching will be commenced once the State Govt accords permission. Any inconvenience caused is highly regretted, however, we are bound to follow Government directives. The above notification is not applicable for Foreign National Students and students enrolled in courses such as Medical, Physiotherapy, Nursing, Ayurveda, Homeopathic & Paramedical Sciences. A separate policy will be declared for these students in accordance to Pandemic Law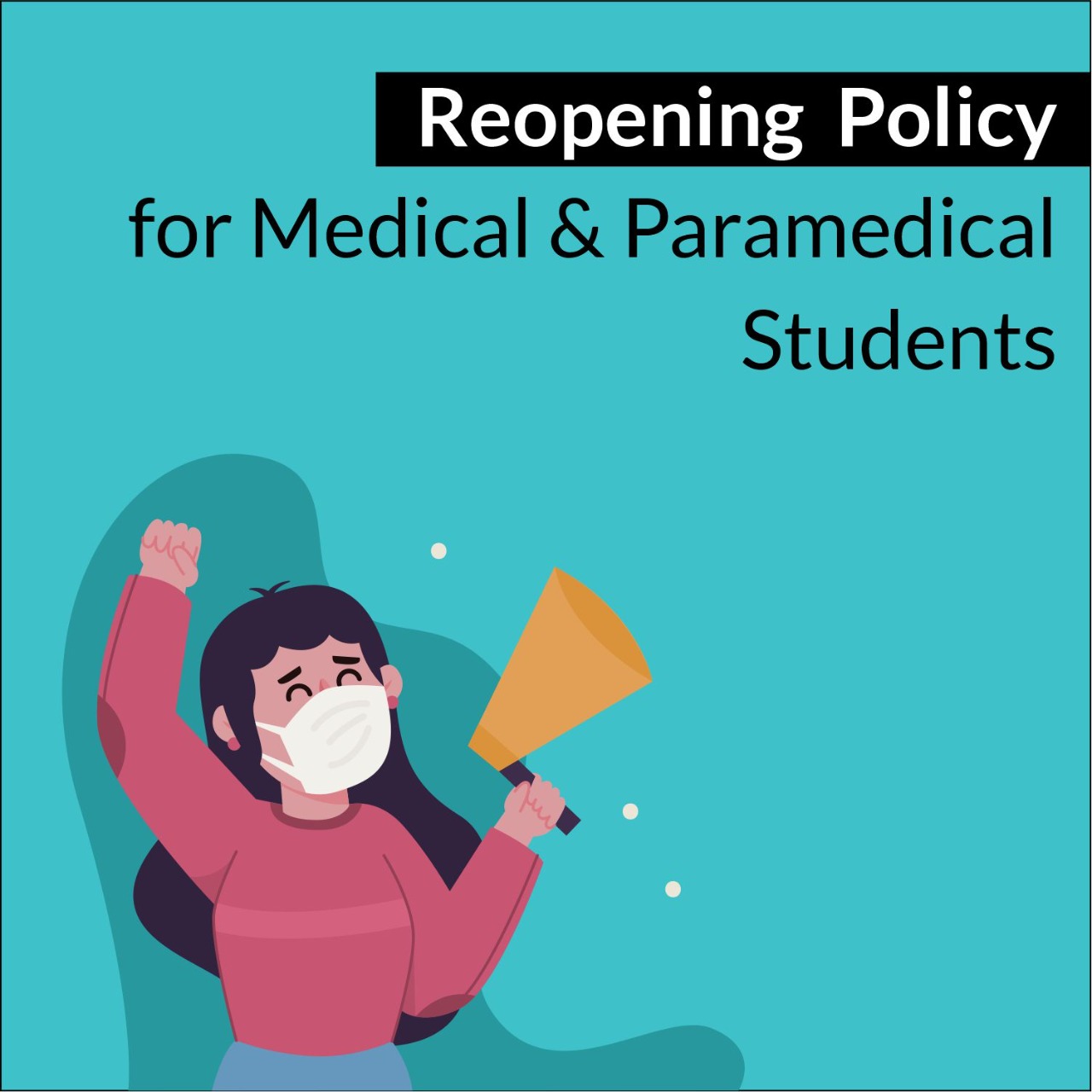 Reopening Policy for Medical and Paramedical Students
21 Nov 2020
MBBS, Ayurveda, Nursing, Homoeopathy and Physiotherapy are highly skill and practical exposure oriented courses. A lot of Practical learning has been compromised due to the pandemic in the past months. Considering this, offline teaching will resume for all FINAL YEAR STUDENTS in bachelor programs for above mentioned courses from Nov 23, 2020 with all precautionary and safety measures. Offline teaching will also continue for all master programs in above mentioned courses. University Exams also will be conducted in offline mode for students of all years of above mentioned courses. For B.Sc and Diploma (Paramedical Health Sciences/ vocational) and Public Health programmes, online teaching will continue from Nov 23, 2020. However, Students or Parents who have booked / planned their journey, can visit and stay at the campus hostels anytime.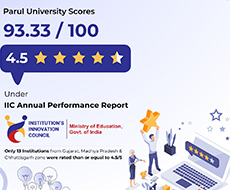 PU Is Rated 4.5 Stars out of 5 Nationwide, during the IIC 2020 Performance Report
19 Oct 2020
Parul University recently received a 4.5 star rating with a score of 93.33 out of 100. The University's position was declared by the Honorable Union Minister of Education, Shri Ramesh Pokhriyal Nishank, amongst some of the top Institutions across the country.