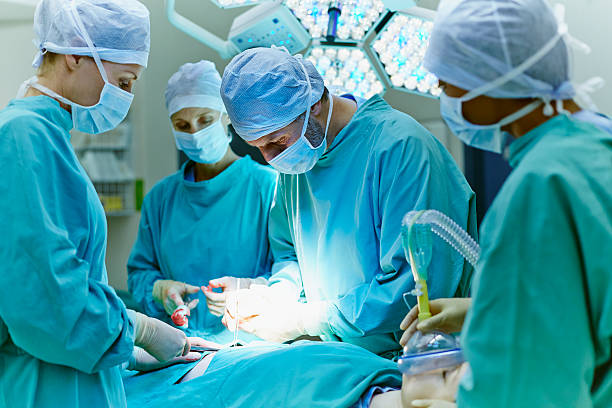 Bariatric surgeries have, over the years, become an effective clinical procedure for treating obesity. Parul Sevashram Hospital, in addition to being known for its state-of-the-art medical facilities that cater to thousands of patients, the hospital has also been emerging as a leading center for bariatric surgeries. The hospital recently conducted a successful bariatric surgery on a local patient with the help of its team of medical experts. The bariatric ward at this hospital has been designed with state of the art facilities and resources that include 24x7 Inhouse back-up of ICU, diagnostics labs & blood Bank, dedicated infrastructure, expert and experienced team of experts, as well as dieticians. For effective treatment, the hospital provides surgical treatments such as roux-en- Y (roo-en-wy) gastric bypass, Sleeve gastrectomy and Biliopancreatic diversion with duodenal switch.
In this case of interest, a female patient was admitted at Parul Sevashram Hospital suffering from numerous obesity-triggered illnesses such as sleep apnea, high blood pressure, onset of diabetes, and excess pain in the knees. Upon her admission at PSH, her entire treatment was looked over by a team of experts in the bariatric ward. The doctors took numerous factors into account while treating her, including body mass index, eating habits, other health issues, previous surgeries and the risks involved with each procedure. This led to a proper diagnosis which further resulted in the right treatment for the patient. Recently, two months after the successful surgery, she reported that she lost 22 kgs of excess weight, and her blood pressure, sleep apnea, & knee pain had ceased.
This surgical procedure proves to be a much essential and secure treatment procedure as it not only reduces weight but it also helps in safeguarding against some life threatening diseases that accompany obesity such as coronary heart diseases, high blood pressure, non-alcoholic fatty liver disease, sleep apnea, type-2 diabetes. The hospital has been emerging as a center for providing the best form of patient care and treatment beyond and continues to strive towards effectively providing the patients with the best relief. "The efforts of our medical experts in this case of bariatric surgery is highly commendable, and we will continue enhancing our facilities and infrastructure in such a way that provides our patients with the best form of holistic treatments", said the hospital's medical director, Dr. Geetika Patel.