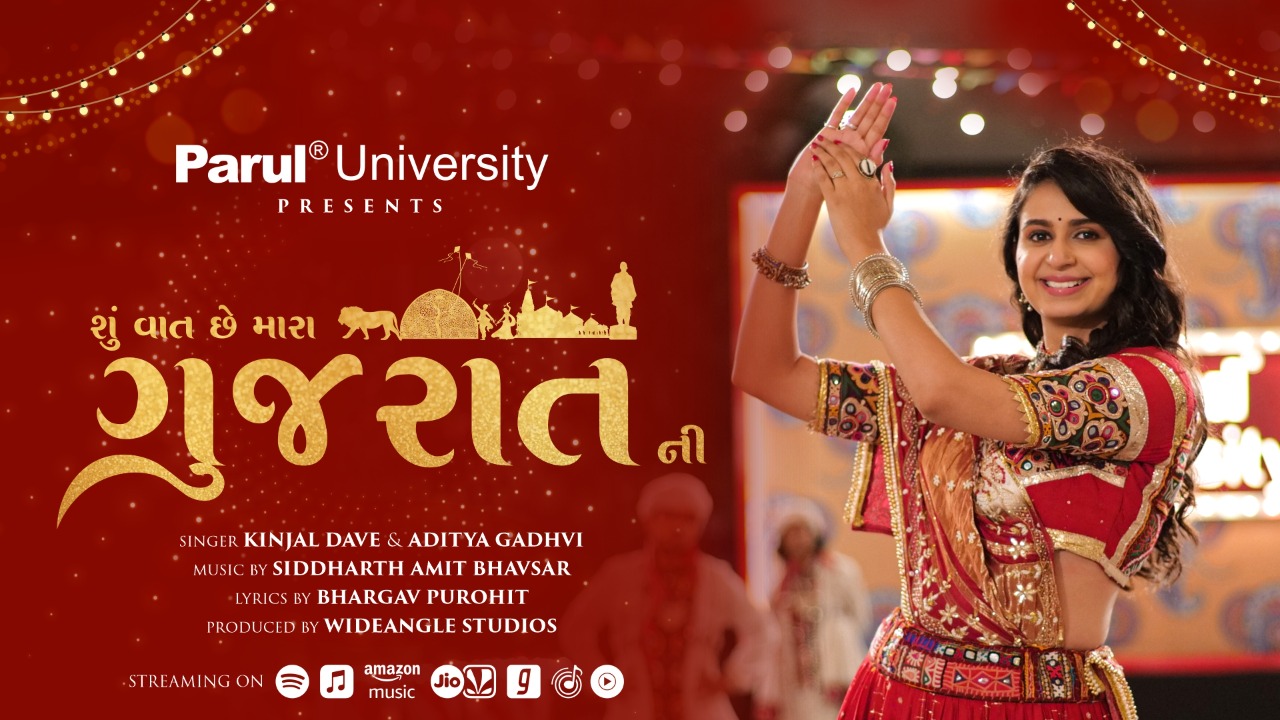 A land of rich cultures, heritage and the beautiful essence of diversity all within Western India's Gujarat. Being the fifth largest State in India, and home to PU, Gujarat truly mirrors the most enriching blend of Indian culture which the University stands for. For decades folk music has been at the heart of Gujarat and now "Shu Vaat Che Mara Gujarat Ni'' has become the heart of Parul University. This is a song presented by PU featuring the University's brand ambassador Kinjal Dave with supporting vocals from Aditya Gadhvi, in a remarkable lyrical celebration of Gujarat's traditions, cultures and heartwarming diversities. The song further spotlights the State's significance as an iconic haven and home to people from across the State of India including PU's blend of 32,000 plus students who proudly call Gujarat's Parul University, their home.
Two of the biggest youth icons of Gujarat's folk music industry, on a composition of Siddharth Amit Bhavsar have made this year's Navratri memorable through this enchanting and dazzling melody which has both shaken off the dust in dances while winning hearts in melody. From the mouth watering cuisines to the breathtaking landmarks and natural bliss, "Shu Vaat Che Mara Gujarat Ni" truly captures the expression of Gujarat, and furthers the importance of culture. In this ever progressing modern world, PU has taken this initiative so as to ensure that its youth, and the younger generation of the State continue to recognise the importance and significance of their culture. The music video, features the students of PU, in remarkable costumes and attires from the State, all blended together in an eye-catching choreography exuding the best of garba.
Produced by Wideangle Studios is this unique portrayal of theatrical arts, a perfect blend of motion picture further refining the captivating touch of this song. The video production turned the PU campus into a dazzling reflection of Gujarat with the glimmering lights showcasing an array of colour and glamour, from the Statue of Unity, to Laxmi Vilas Palace.
A glimpse of this music video will leave you with nothing more to say but oh truly, Shu Vaat Che Mara Gujarat Ni!