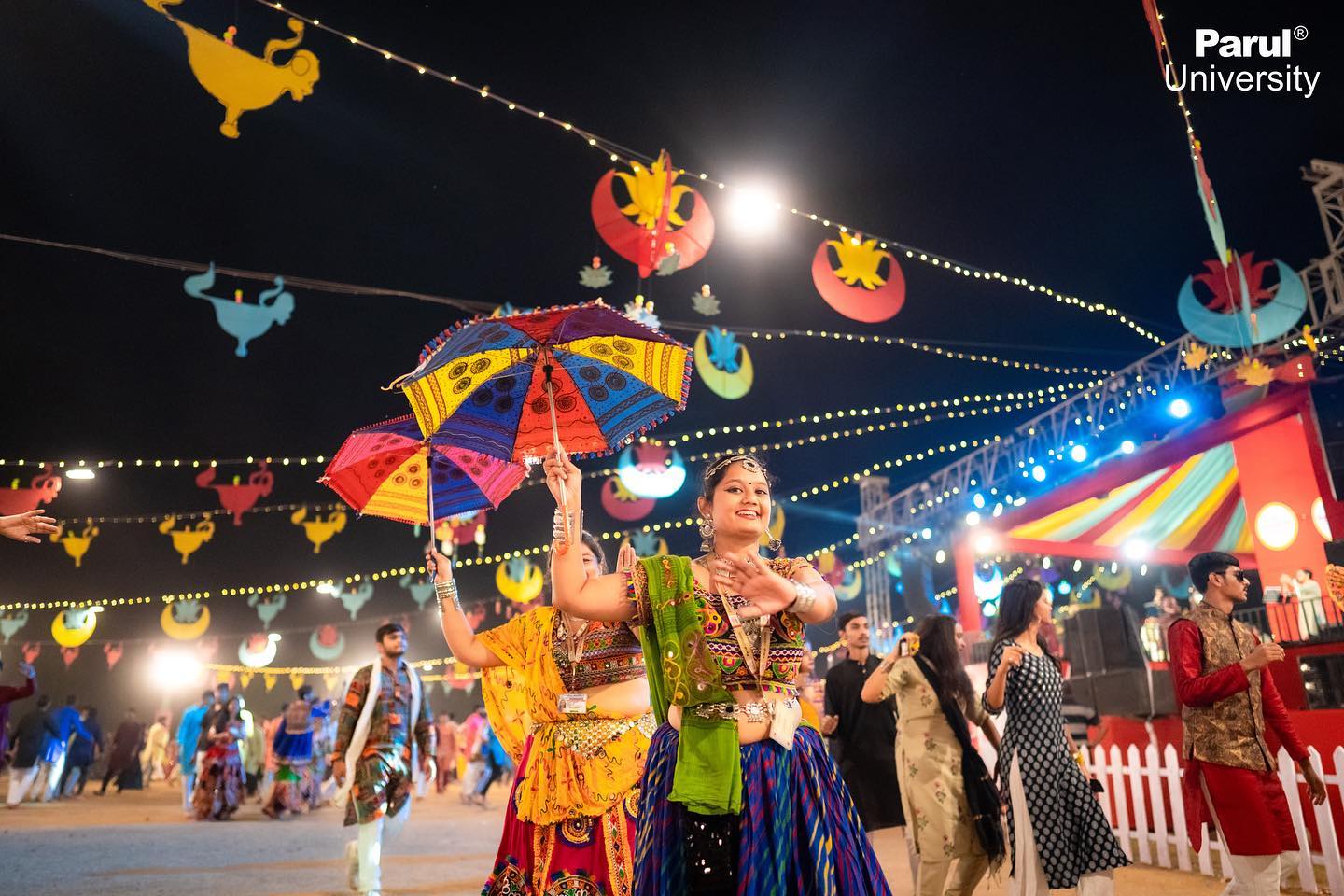 The much-anticipated Garba season arrived and had the PU campus decked out in festive lights. The University celebrated ten beautiful nights of Navratri with students from all over the city each day. After a two-year wait due to the COVID-19 pandemic, the 2022 Navratri celebrations were larger and better. Over 10,000 students from various Indian states attended the celebration, dressed in their traditional attire to commemorate Navratri.
The celebration was attended by university officials, including Dr. Devanshu Patel, president, Dr. Parul Patel, vice president, and Dr Amit Ganatra Provost, who performed Rarti. In a bid to make the events memorable, the university invited RJ Kshitij and the group Band from "Vat thi Gujarati" to come and perform live for the energetic students. With each song played, the students showed their enthusiasm by singing along and showing off their dance moves. Each day of the festival was themed differently, and the university awarded winning students with cash prizes for solo boys and girls, as well as group prizes. The Garba dancers wore the most colorful and beautiful outfits as they performed a celebratory dance and prayed to Goddess Ambe Ma while enjoying Garba. "The Nights Festival is a prime example of "Vasudheva Kutumbakam."
The PU, which has over 2000 international students, organised a garba workshop for its international students to participate in the celebrations by introducing them to the Indian folk dance. The University values cultural diversity and continues to celebrate significant days in the lives of its students in an effort to foster unity and likeness on its campus.