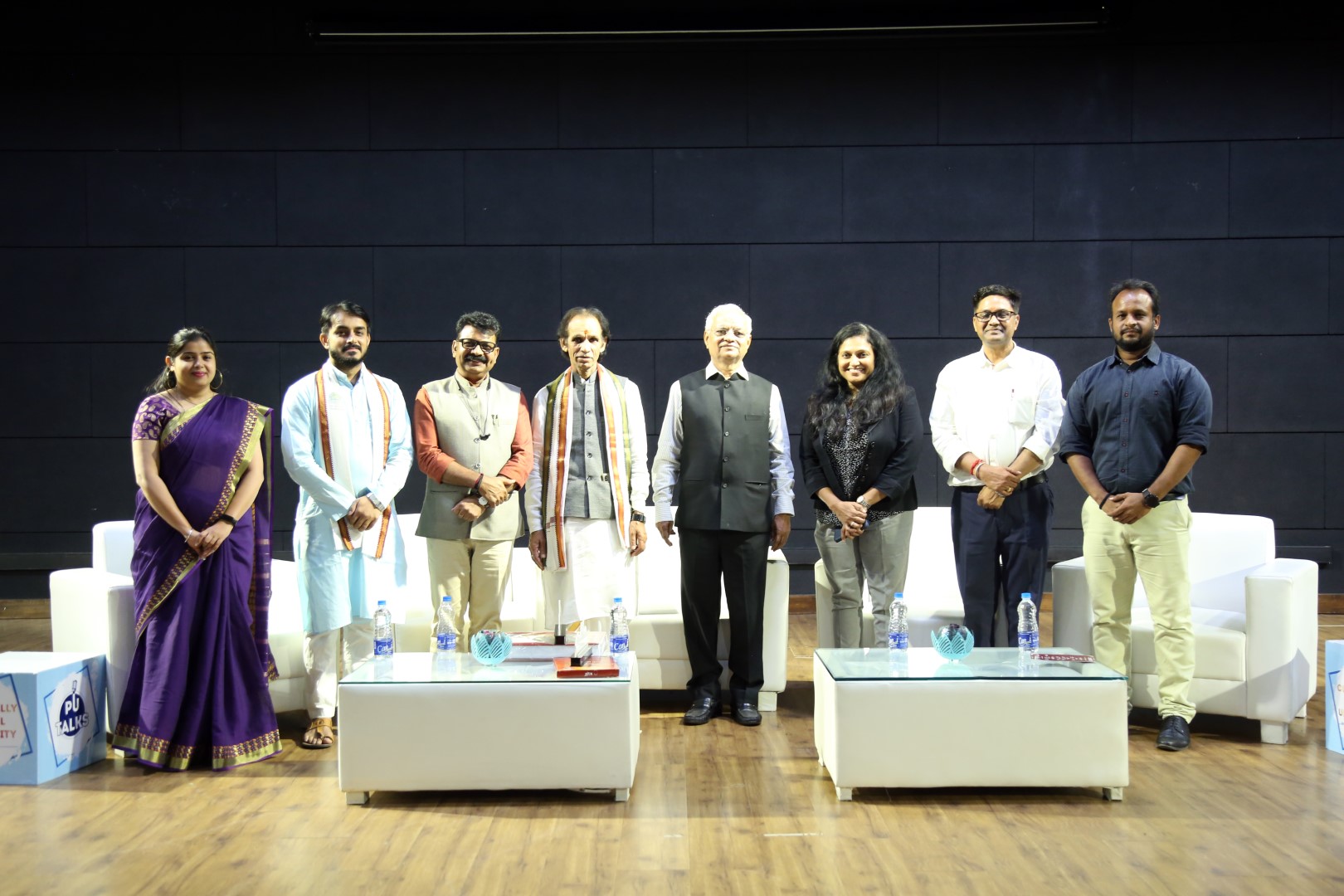 As a way of providing the much-needed knowledge and education regarding Indic studies in contemporary education, city-based Parul University recently organized a two-day international seminar dedicated towards showcasing the value and significance behind this stream of knowledge. This conference was held and organised in collaboration with the Gujarat Sahitya Academy and the University. The goal behind organising this unique gathering of minds was centred on the importance of Indic studies in technical and professional courses and the panel hosted prominent figures and personalities who shared and expressed their views on this matter. One of the key elements behind Parul University's teaching and learning system has been its ability to blend modern education with ancient studies and knowledge to provide progressive solutions for the future.
This global seminar hosted notable personalities from distinguished backgrounds which include Honourable Dr. Sudhanshu Trivedi, Member of Parliament and Spokesperson of BJP, Padmashri Dr. Vishnu Pandya, Shri Bhagyesh Jha (Ex-IAS officer), Mahamahopadhyay, Dr. Jayprakash Narayan Dwivedi, President and Awardee in the field of Sanskrit, Shri Veer Sagar Jain, Lal Bahadur Shastri Sanskrit Academy, Delhi, Professor Jainism), Honourable CSR Prabhuji, Director of NEC, Dr K. Paramshwaran, Professor GNLU, Dr Pawan Dwivedi, Spiritual Leader amongst other key figures. The panel successfully delivered their dynamic perspectives on the subject bringing out significant insights relating to indic studies.
"Studying vedic literature is a subject of serious research and innovation. Europeans built their research mindset from our vedic science and it's high time we study the sanskrit and scientific work from our ancestors" said Dr Sudhanshu Trivedi. Indian literature is one of the oldest literatures in the world. The Vedas and Upnishads are one of the earliest literature of India and are passed from generation to generation because they carry wisdom and vital learnings that can be implemented in our lives to tackle difficult situations. It was with this goal in mind that the international seminar was held so as to provide every student and faculty with an exposure to the need of blending their modern and ancient education in their learning experience at Parul University.
Parul University is amongst the nation's institutions which has been imparting this ancient form of education amongst its students. The University is already running courses on Ved, Upnishad, Bhagwadgeeta, Ramayan, Mahabharat, Temple Management, Spiritual Leadership, Jyotish, Vastu, and Numerology under its continuing education programs. "Building an eco-system to develop interest of the modern generation towards ved, upnishad and Indic studies is a matter of importance, we are grateful for the support of Gujarat Sahitya Academy in making this agenda a success", said Dr Pawan Dwivedi.