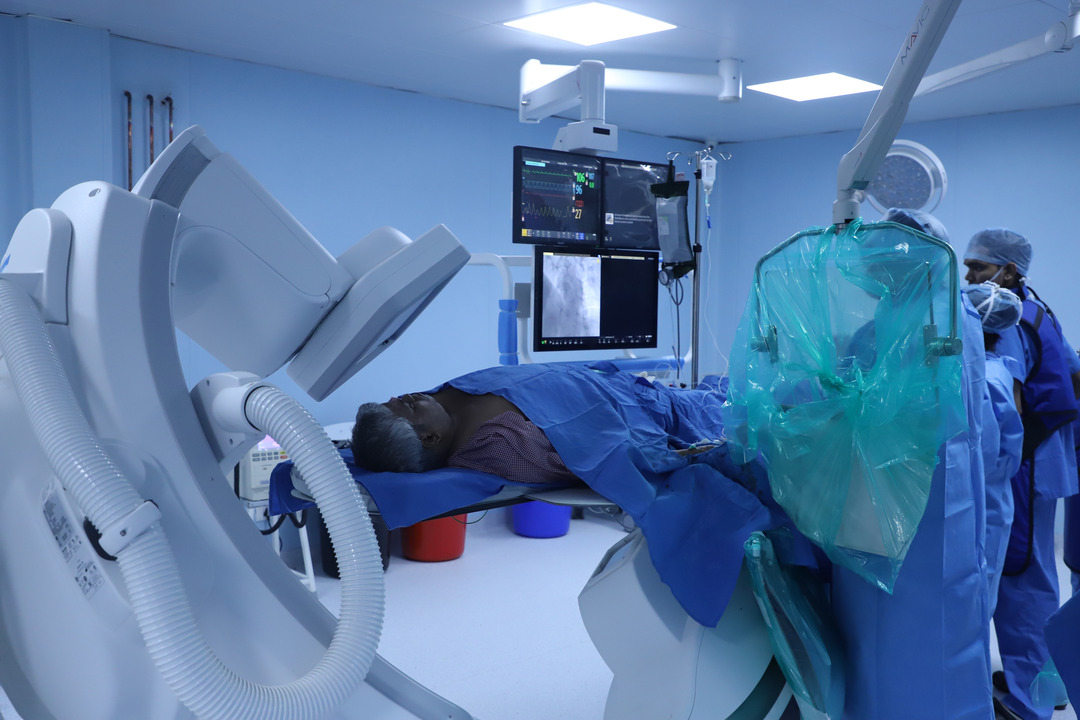 Cardiac surgeries are commonly associated with a lot of serious concerns by patients who are advised to undergo open heart surgeries. The long duration of the surgical procedures along with the long cuts on the sternum needing multiple postoperative precautions to be taken amongst other reasons, have been the main factors behind such concerns. Living up to its reputation of pioneering the best patient centered care, Vadodara's Parul Sevashram Hospital, recently successfully conducted a rare minimally invasive cardiac surgery (MICS) which has proven to be the best possible alternative to open heart surgeries. Minimally invasive surgeries in case of abdominal problems, kidney problems have been gaining large momentum over the past few years in the medical field and this advancement has led to great surgical benefits for the patients. However, minimally invasive cardiac surgeries similar to the one performed by the cardiovascular & thoracic surgery experts of Parul Sevashram Hospital have not had much penetration in the hospitals, making this the first of its kind MICS to be performed in Vadodara city.
This 750 bedded multi speciality and super-specialty hospital, affiliated to Parul Institute of Medical Sciences & Research, has been making countless efforts to provide groundbreaking healthcare solutions providing the best patient treatment and care. In a unique case, a 21-year-old patient from Madhya Pradesh, who had been diagnosed with atrial septal defect (a congenital heart condition in which blood defectively flows between the two upper chambers of heart), was the hospital's and the city's first patient to be operated by a mini thoracotomy approach. The surgery was completed with no complications and after the successful closure of the defect, she was discharged on the 4th postoperative day.
"We found her to be a perfectly eligible patient for MICS and hence we did our first case and got absolutely promising results", said Dr Parth Solanki, a CTVS surgeon at Parul Sevashram Hospital. A few days after the first surgery, another young patient suffering from mitral valve prolapse was also operated using the minimal invasive approach and was discharged successfully. Such a continuing record of success is a testament to the effectiveness of this procedure and the hospital's continuous pursuit for quality in medicine.
The main advantages of MICS over a conventional approach are
Very small incision is required

Much lesser postoperative pain

No bone (sternum/ribs) is cut hence minimizing the chances of postoperative infection aiding to early recovery

Early recovery

Cosmetic advantage
Limitations
High level of surgical skill required

Advanced instrumentation required
"The highly skilled team of doctors and the appropriate use of technology enables us to ensure the best outcomes and satisfactory results for our patients. We have been keen to embrace the highest-level technological enhancements for all our patients, and the benefit of all these surgeries are also extended to all the beneficiaries of PMJAY, under which the patients get such treatments completely free of cost", said Dr Geetika Madan Patel, the Medical Director at Parul Sevashram Hospital.