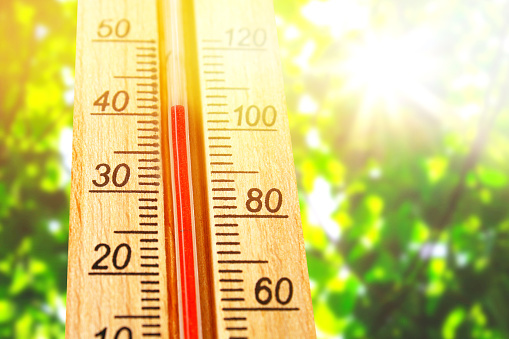 Heat Waves are not a new phenomenon but are increasing in frequency and intensity throughout the year. This month is seeing record high temperatures, with Vadodara forecasted to hit 45°C. How do you beat the heat in this hellish weather? Here's How:
Drink lots of water. Yes, it is a rather obvious tip but is surely too important for any of us to forget. Always keep hydrating yourself.

Keep away from the afternoon sun. Stay indoors, and away from the burning heat outside between 12:00 pm - 6:00 pm. Bored? Watch a movie or a web series maybe. How about you pick up and learn that instrument you always wanted to learn! Opportunities are endless!

Eat fruits with high water content. Watermelons, sweet melons, and sun melons are all your best bets to stay cool and hydrated. And they're delicious too!

If you must go out in the afternoon, be well prepared for your outing. Grab water bottles, caps, and sunglasses, and keep yourselves covered at all times to avoid the dangerous UV rays. Stay out of direct sunlight as much as possible.

Keep hygienic. Take showers regularly, twice if possible, to keep the evil bacteria at bay.

Too hot to study? The PU reading rooms are strategically located and designed to keep the fresh breeze coming at all times, and you can enjoy your studies in pin-drop silence!

Want to hang out with friends? Share cold coffees, mocktails, milkshakes, and tons of other cool, refreshing drinks in the Food Courts, canteens, and food stalls all across Campus. Do these drinks feel too expensive? Grab a chaas and pair it with some awesome company!
The Sun is not going anywhere, and neither are you so, might as well enjoy the summers!