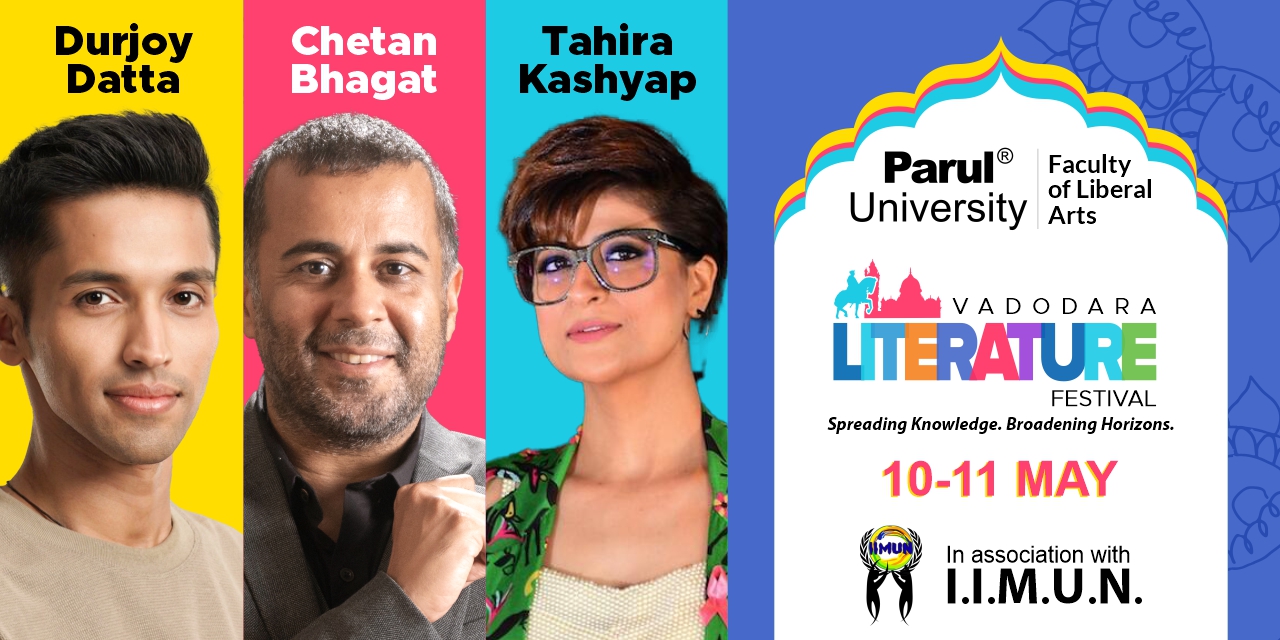 About Vadoara Literature Festival
Parul University, in association with I.I.M.U.N., brings to you the city's first-of-a-kind literature festival that aims to bring together a number of fiction and non-fiction writers, poets, renowned chefs and authors, and teachers from the literary world to engage in conversations related to the art of writing, storytelling, and literature. With a range of events, workshops, readings, and celebration of art, this festival is set to be an experience in itself.
The Vadodara Literature Festival aims to foster interactions driven by writers, activists, and thinkers from all walks of life to encourage and empower the younger generations and express freedom and liberty. The main objective of this festival is to become a platform for progressive discussions and foster conversations with great thinkers and writers who have delved into the serious and crucial issues of today's world.

Registration For PU Students
Registration For Non PU Students / External Participants / Literature Enthusiasts

Important Information
Date: 10th & 11th May 2023
Venue: Parul University