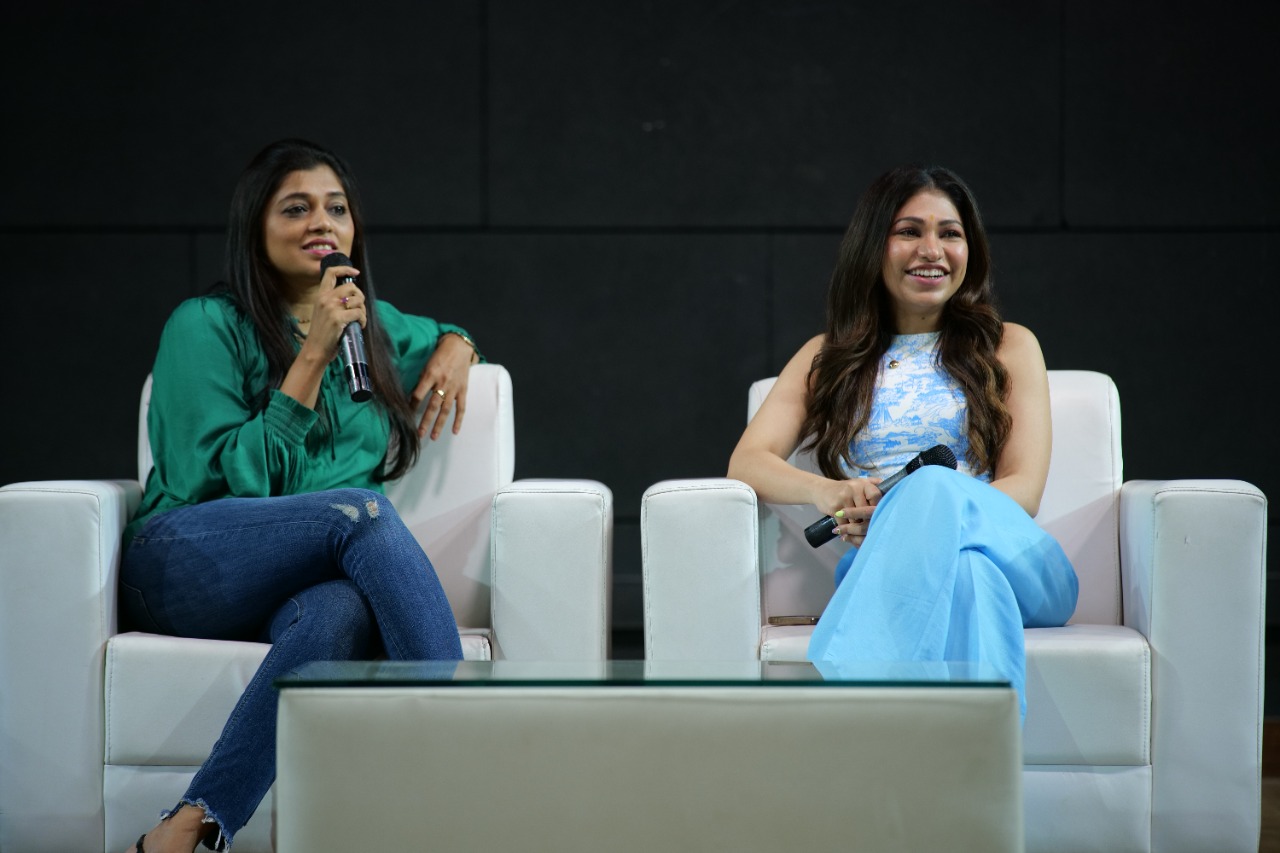 Inspiration hits different when it comes from someone you admire greatly, with that notion, PU, based in Vadodara, Gujarat invites various influential personalities to their student inspirational platform- PU Talks. The students of the university get a once in a lifetime opportunity to interact with some of the leading personalities from various fields like drama, singing, dance etc.
Tulsi Kumar, the leading Bollywood singer who has given a lot of superhit songs recently visited Vadodara city to promote her recently released song "Jo mujhe deewana kar de" produced by T - Series. The song has already gained a lot of YouTube views and has become a trend on social media platforms like Facebook and Instagram. She interacted with the PU students and shared her life journey to inspire students. She was accompanied by Miss Ketaki Mehta, the leading Bollywood PR manager and the founder of Youth Talks. This inspirational session was made possible by the efforts of Miss Mehta.
During the session, Tulsi Kumar gave her candid views on various topics. On being asked who her role model is, she replied, "Since I was 6 years old, I wanted to join the music industry just like my father, Shree Gulshan Kumar, and he is my idol, because he started from scratch and made an empire, and I idolize that man the most." Another student asked how her journey has been in the music industry, to which she replied, "I had to go through ups and downs, I lost my father at the age of 10 but I was determined to make his dream of my being a singer come true. My journey has been slow but steady, being patient has paved the way for me. " As a parting note, she told every student to follow their passion and give 100% to everything that they do in their lives.