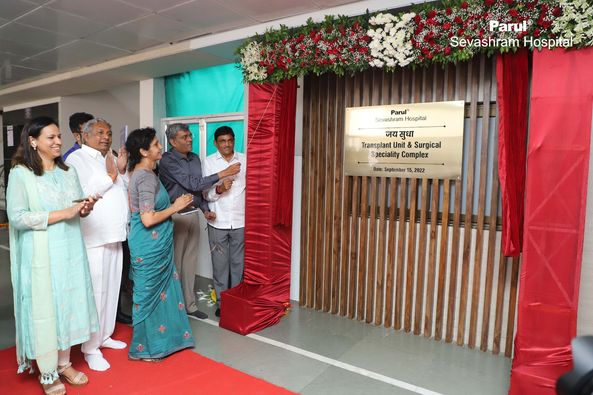 Over the past years, medical experts have been contributing solutions to improve the outcome and success of surgeries in operating theaters. Parul Sevashram hospital, one of the top leading hospitals in the city, has recently added to its state of the art medical facilities a new high-tech transplant and surgical superspeciality complex, Jay Sudha. The unveiling ceremony was Inaugurated by Dr. Vinit Mishra, Director, IKDRC, and Dr. Hitedra Patel, Standing Committee Chairman of VMC. The complex was designed to streamline the workflow and minimize hospital infection rates to enable excellent patient outcomes.
The state-of-the-art transplant and surgical super specialty complex is a center comprising four modular OTs, five ultra-modern transplant rooms, and an 8-bedded preoperative area. During the recently held City's Best & Emerging Hospital Awards, the hospital was named as Gujarat's Best Hospital for Diversity and the City's Best Hospital. These awards act as a mark of recognition for its efforts in ensuring the highest form of quality in patient care and treatment
"This is a continuation of the great sacrifices and efforts that our members have been contributing, Our dedication is towards the lives of those who have been placed under our care hence we have built this new facility to ensure maximum treatment and recovery of our patients as well as to reduce the chances of infection-related complications" shared Dr. Geetika Patel, Medical Director Parul Sevashram Hospital.