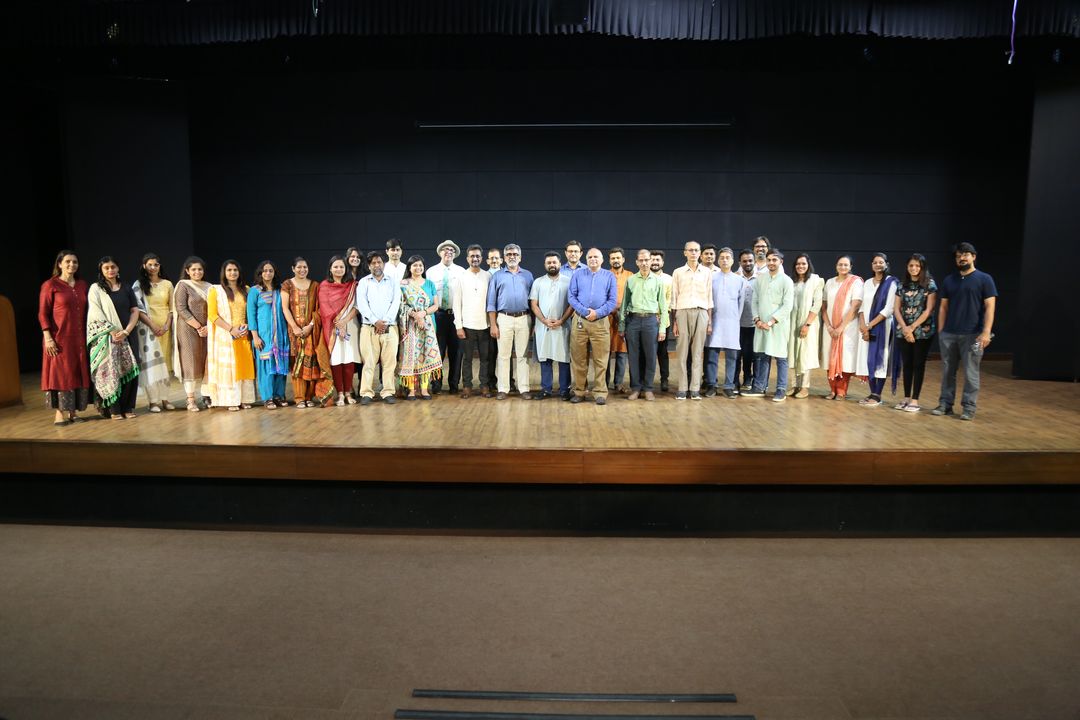 India is a country that displays a wealth of heritage and these assets are essential touchpoints of reference that act as the custodians of the nation's identity. On the 18th of April, in commemoration of the ICOMOS, World Heritage Day, PU's Institute of Architecture and Research organized a 'Heritage Sensitization' program for its first-year students. The Institute's Dean, Prof. Bhagyajit Raval who was convening the event shared the initiatives of the institute towards inculcating the intent of 'Heritage Sensitization' in the pedagogy of its students throughout their course of study. This program which featured two sessions welcomed guest speakers namely Dr. Ambika Patel, Prof. Yatin Pandya, Prof. Nirav Hirpara, and Mr. Ilesh Vyas. Prof. Raval went on to shed light on the initiatives that have been undertaken by the university which include documentation of built heritage through study trips, publication of research papers and documentation of such precincts.
The first segment of the programme consisted of sessions wherein Dr. Ambika Patel opened the session and put forth her perspective as an Archaeologist, Museologist and Historian on 'Monuments & Museums entitled Connecting the Connections. Proceeding further with the program Prof. Yatin Pandya, a Architect, Designer and Researcher, went on to enlighten the students with his presentation on 'Yesterday of the Tomorrow' which focused on imparting within the students an in-depth understanding of the heritage sites and their past and future value. Mr. Ilesh Vyas, further shared with the students his own life experiences and engagements with heritage, through his presentation on 'Experiencing Heritage through the eyes of a Museologist'. To conclude the session, Prof. Nirav Hirpara, a Senior Academician and Practitioner from the Architecture profession, delivered a talk on 'Cultural Heritage: Creating Awareness & Act of Stewardship' which further highlighted the importance and the need for every stakeholder to act as a custodian of such heritage sites.
The PIAR exhibition also showcased the panels of the winning competition entries of Prof. Percy Pithawala, who has reimagined the world-renowned sites of the Guggenheim Museum, New York, and Notre Dame Cathedral, Paris. In the afternoon session, Prof. Percy Pithawala enlightened the students with a session 'Reimagining Histories through contemporary expressions of vernacular typologies and contexts' to teach them how to indulge in design deliberations by taking cues from the built heritage. In line to its commitment towards keeping heritage sites the University recently introduced new programs which include a in Masters of Management Studies (Heritage Conservation, Planning, and Management) and Integrated Masters of Management Studies (Heritage Conservation, Planning, and Management)
The session ended with a promise to all the students enrolled at PIAR, by the teachers of the institute, to take this programme through webinars / lecture series, and workshops on Heritage identification, listing, documentation, research, conservation and management.