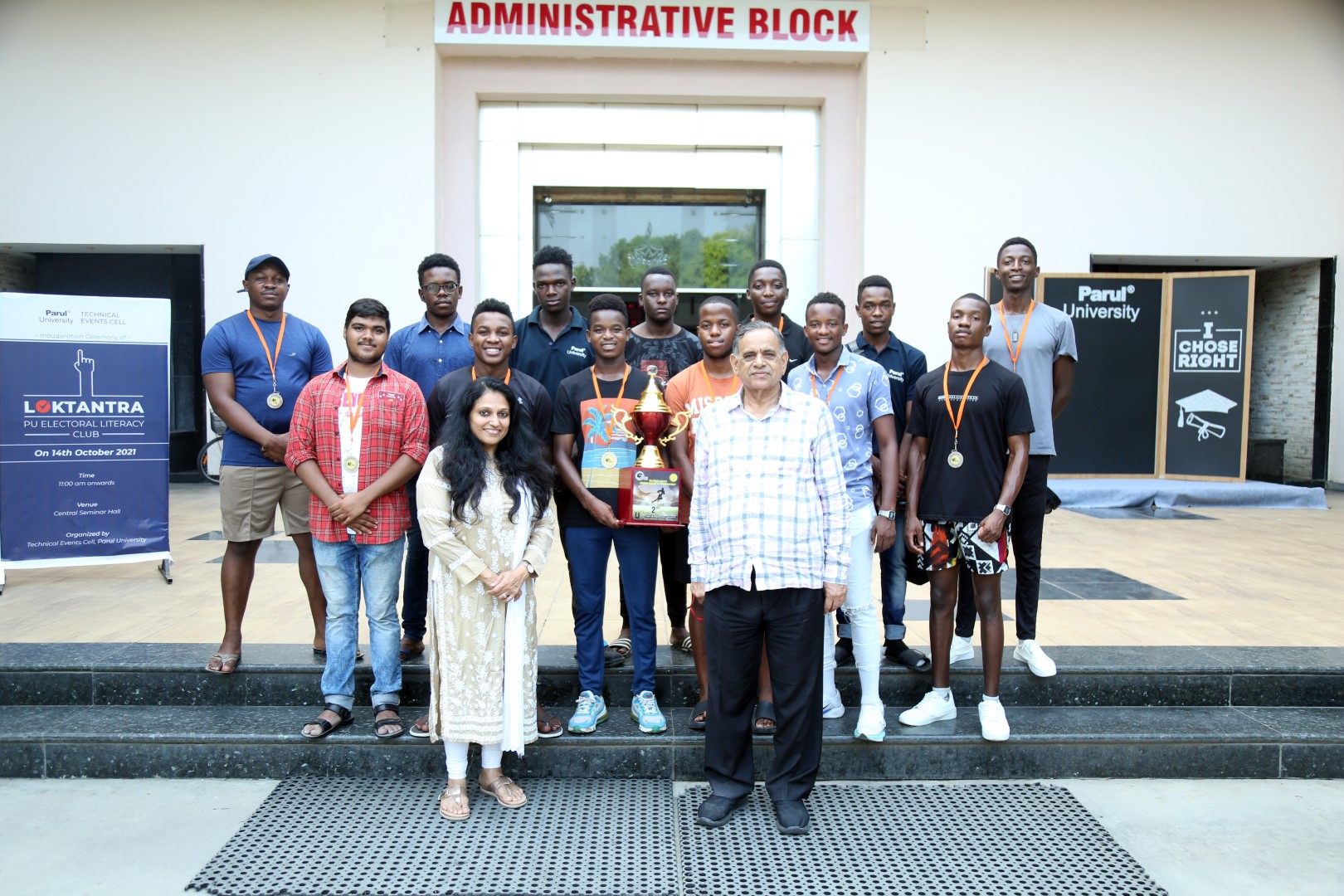 Once again international students have raised the bar of PU to a new height. This multi-cultured university has become home to students from over 52 nationalities across the globe. The university provides the best learning atmosphere together with the best exposure to give students the best experience. Known as the "pot of culture" , international students recently travelled to OM Landmark school, Gandhinagar for the Gujarat State Senior Rugby tournament which took place on the 3rd of October, 2021. International students at PU are empowered to showcase their talents in the most vibrant manner which no other university offers in India. It is vital for students to be given well balanced platforms where they will keep active and perform without neglecting their wellbeing. To a great extent Rugby is more than just a sport but it is a discipline built on teamwork and respect which is the foundation in every student's life.
Mr Sean Nhandara was the coach and ensured the vibrant participation which displayed the culture of PU . A team of 12 students participated in the tournament amongst them was Praymore Nyambudu the team captain, Kupakwashe Sydney Matanda, Munashe Dominic Reuben, Shamah Matunhira, Michael Moyo, Blessing Matanda, Peter Muzivi, Gii Muswere, Tawanda Aldrin Guzha, Jyotiman Das, Shamah Mahwahwa and Daniel Nyamande. These students from PU were representing the district of Vadodara in the intercity tournament that was arranged by the Gujarat Rugby and Football Association. In 2020 PU was awarded as the university with the highest nationalities in India by Assocham and the university continues to make more strides towards catering the best standard of learning to all its students.
The team graciously secured 2nd place and followed the Gandhinagar men's team which secured 1st place. However, the team was awarded a trophy for their team spirit that led to the ultimate victory. The university has recently added more sport facilities to its 250 acre campus which supports this initiative. The best athletes are groomed by institutions such as these that don't only seek personal enrichment but global enrichment. PU in its student centricity is dedicated to embracing the uniqueness of all their students and what better way to exercise this than through physical education?