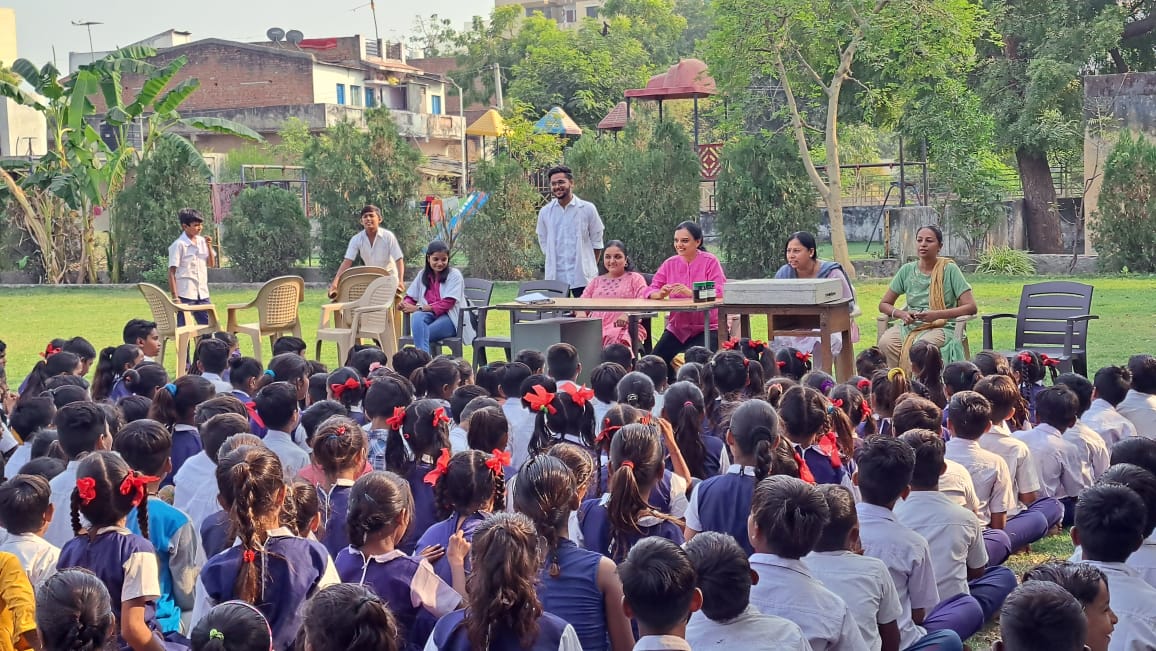 Children's Day is celebrated across India to raise awareness about the rights, education, and welfare of children. On this occasion, PU's Ahmedabad campus organized a free Homoeopathy medical camp as well as a celebration at the M.K Patel primary school near Ghuma lake. The celebration gathered staff members and children across the small village to spread awareness about the field of Homoeopathy.
To inculcate a heart of giving the team distributed chocolates, gifts, stationary and free homeopathic medicines. The life of the late founder and president of PU Dr. J.K Patel was an example to society, he was fond of children and giving a helping hand hence the university has continued with these good habits. Over the years PU has been contributing to society through uplifting social initiatives that have been impacting the lives of underprivileged children such as the street school project and providing meals amongst many others.
The Ahmedabad-based campus comprises an amalgamation of three state-of-the-art institutions which include the Ahmedabad Homeopathy Medical College, Ahmedabad Physiotherapy, and Parul Institute of Applied Science & Research. The campus has farewelled over 250 bachelor's students who have been enrolled abroad in countries such as Canada. The campus is also home to over 1000+ alumni holding one of the city's highest packages of 5 LPA.
"It is such a privilege to serve these young lives who are going to be the leaders of tomorrow, I believe the seed of knowledge that we have planted today will go a long way to help them reach for greater heights beyond their capabilities" Dr. Vinod Patel Managing trustee, Ahmedabad Campus, PU.