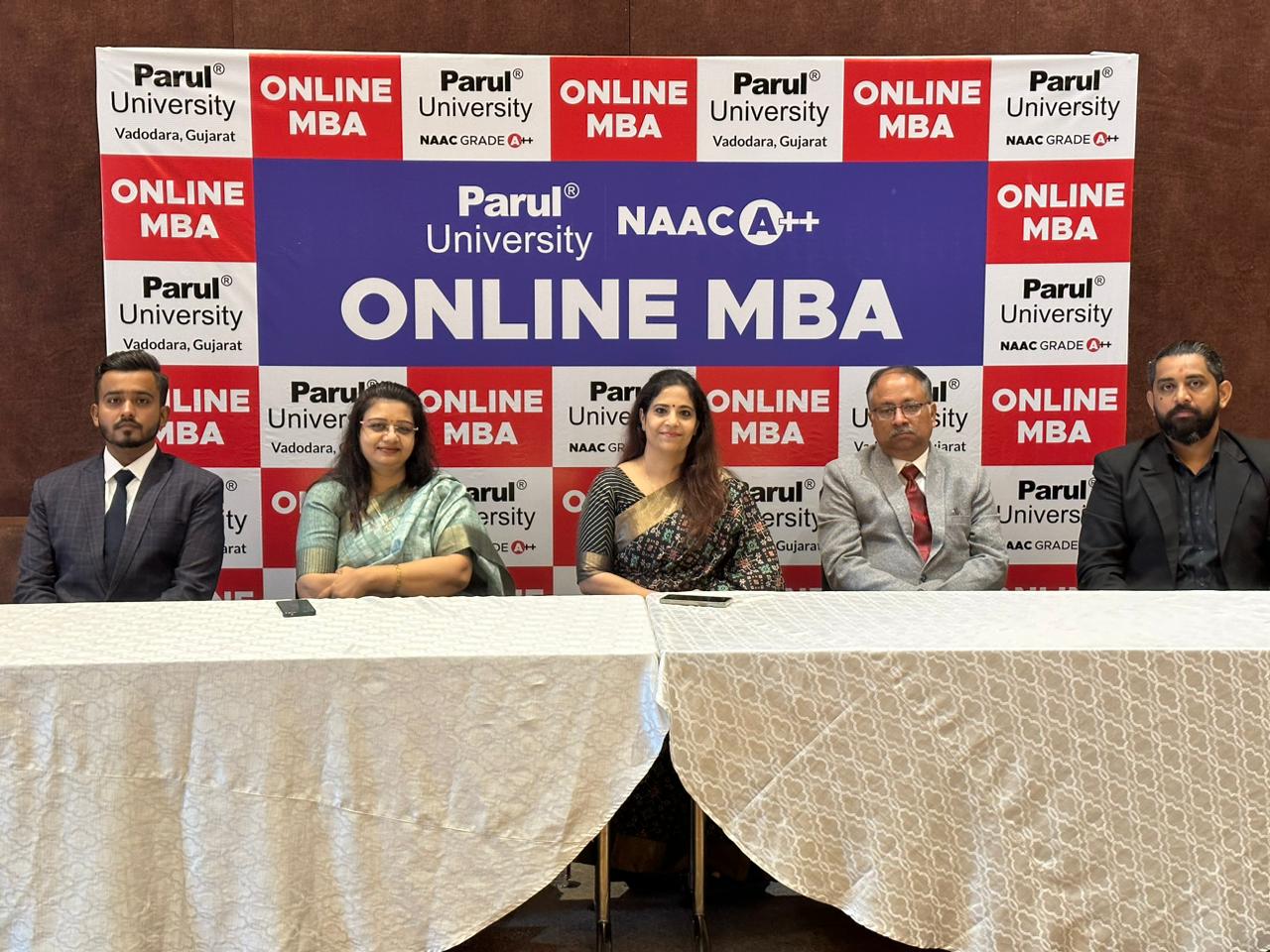 The city's leading private University has widened its reach far beyond its physical campus, by establishing the online learning mode in university and officially launching its one-of-a-kind online graduate and postgraduate degree programs. PU Online is now the latest edition among prominent online degree providing institutions. This NAAC A++ accredited institution has curated this industry linked online programs which are both AICTE approved and UGC entitled, to offer the highest credibility and industry relevance. To effectively deliver the program, the University has channelised its digital resources by developing a robust Learning Management System, LMS, allowing the students to fully engage with their instructors, gain access to ample learning resources, engage in virtual discussions and practical case studies to fully satisfy the program's curricular requirements. With 10 online degree programs on offer, PU Online is set to become one of the nation's leading centers for quality distance education.
In the distance learning world, online degree programs have gained an increasing importance particularly among working professionals who are desirous of upskilling their knowledge while progressing with their work. For many such candidates, PU has created this unique opportunity for acquiring skill sets and building capacities in indemand programs such as Bachelors of Business Administration, Bachelor of Computer Applications with specializations in IOT, AIML, Cyber Security and Blockchain Technology. As part of its postgraduate studies Parul University Online is set to offer a Master of Arts in Journalism & Mass Communication, ELT and Clinical Psychology, a Master of Social Work, Master of Commerce, Master of Computer Applications, Master of Science (Applied Mathematics), Master of Social Work. Additionally, the University's Online MBA program has also been fully enriched with 20 industry aligned specializations such as Agricultural Management, Digital Marketing & Sales, Logistics and Supply Chain Management, Finance, Marketing, Public Policy Management, Human Resource Management, Project Management, Healthcare Management, Business Analytics, Information Technology Management, Forensic Accounting and Corporate Fraud Investigation among others.
To facilitate the learning process, the University, through its fully customized Learning Management System (LMS), has developed a cutting-edge and user-friendly online learning platform with innovative features like interactive virtual classrooms, real-time discussions, and multimedia content that enrich the online learning experience. PU Online presents modern age learners with the finest exposure to learning methodologies that deliver the similar standard of quality as the traditional full-time regular graduate and postgraduate degree programs. Through its dedicated faculties and experts, the University has developed top of the industry lecture video content with animations and illustrations that simplify the learning experience. Through this initiative, the university seeks to contribute towards building India's skilled workforce and reinforce digital literacy and the understanding of new and emerging fields and technologies
What makes PU's Online programs truly stand out from the current offerings in the industry is the University's efforts towards providing online learners with all the support services as well as value adding opportunities which are available for its on-campus students, such as international exposure, placement and career support, civil services coaching among others. With such developments underway, the University intends to widen its programs in the future, to include more disciplines and specializations that provide in demand skills and support the development of industry competencies. "The step that we have taken in the direction of providing digital online education, is one that has positioned PU as a future ready University. We have strategically developed our online graduate and postgraduate programs in such a way that addresses the needs of today's industry and we are committed towards fulfilling this need with the highest form of quality in our distance education programs", said the University's President, Dr. Devanshu J Patel.