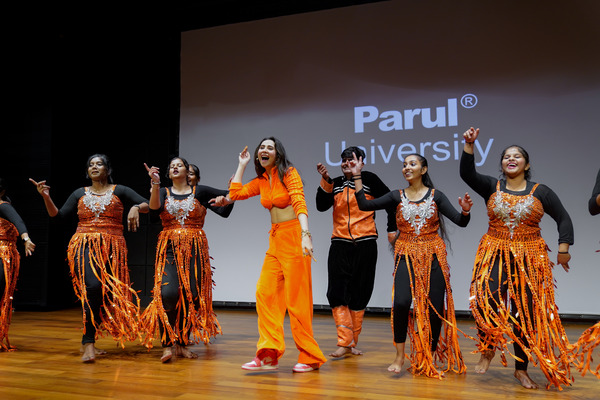 PU once again demonstrates its commitment to create a plethora of growth opportunities and provide them top-notch exposure for creative and artistic exposure through an interactive session with the ever-popular singer Zahrah Khan on its campus. The university strongly believes in and encourages experiential learning and seeks out to host unique events that open the doors of possibilities and academic growth of the young individuals.
Zahrah Khan, who is an actor and singer, is known for her melodious and beautiful voice. Over the years, she's contributed to the soundtrack of numerous hit Bollywood films such as Bell Bottom, Shubh Mangal Zyada Savdhaan, and Aurangzeb, among others and has also collaborated with other artists and music directors. During her visit to the campus, she engaged in candid discussions with the students about her journey in the music industry, the thought process behind her latest song, and gave them some insightful advice. During the visit, she also promoted her latest song, Love Stereo Again, which also features the Bollywood heartthrob and dance maestro, Tiger Shroff.
PU, through events such as these, aims to broaden the scope and influence of artistic expression and freedom. As the university continues to expand its holistic education through its multidisciplinary learning and diverse curriculum, the impact of events such as these remains valuable for igniting passion and curiosity among young students.