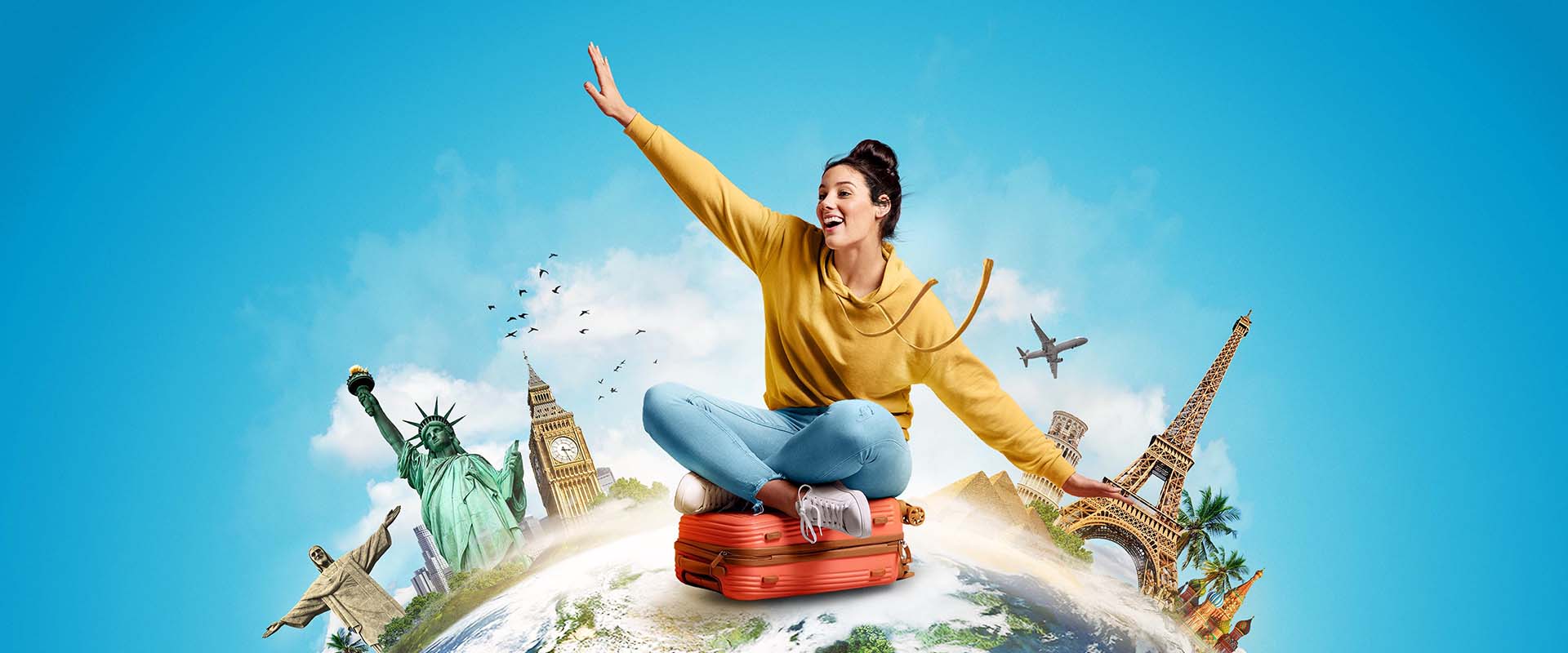 Going to university overseas can open up a whole range of possibilities.
You can study at some of the globe's best universities, experience new cultures, and boost your employability. Picking the right destination is key to making the most of your experience. Luckily, there are thousands of fantastic countries, cities, and towns to choose from. So, whatever you're looking for, you won't be short of choice. At PU there is a team of experts always ready to stand by every student and take them to the next level. To provide a stress free transition for their students, the International Relations Cell has been brought up to assist students who aspire to study abroad. The best university to study abroad in is one that provides a feel at home environment and offers you a conducive atmosphere. The highly dedicated team in the IRC assists students with free counselling among essential services such as language coaching, visa applications etc. The study abroad desk makes this process that seems almost impossible very seamless and easy for the students. They provide students a platform to choose from countries such as Germany, Canada, Russia, UK, USA and many more.
Here are some few important factors to look at when choosing a study abroad destination
University Ranking
The best way to make a choice for a University is by considering the awards and rankings which it has under its banner. The main reason behind these two factors being the main identifiers, is that they get to act as marks of quality academic assurance. In other words they get to show and represent the quality of academics which the institution holds. And this is one of the key factors which the study abroad counsellors of Parul University keep in mind while giving you assistance.
Living costs of the Country
It is of paramount significance to compare living costs of every country. Some countries have lower fees rates however the living costs may be high. Therefore looking through the living costs will equip you to make the best out of your stay in the country and the PU Study abroad experts are always ready to help you with the latest information regarding living abroad.
Weather
Different countries across the world have different climate conditions, hence it is important for you to have an outlook of the seasons and weather conditions of the destination. This will make it easier for you to pick a weather friendly destination.
Language
Language is what makes every country unique from the other. Therefore before you choose a study destination you need to know if the institution requires you to learn the local language or whether English is offered as a medium. What better way to get the most of this than through IRC's language coaching experts
Opportunities after studying
The best University is one that gives you more than just an education but one that provides you with opportunities to advance your skills through internships opportunities and ongoing work exposure. Some things to also look out for are the salary scales and job opportunities available in the country after your studies.
To know more about what to consider when going abroad visit IRC's study abroad desk, contact them
studyabroad@paruluniversity.ac.in | Or call +91 2668 260 366 +91 90999 97083