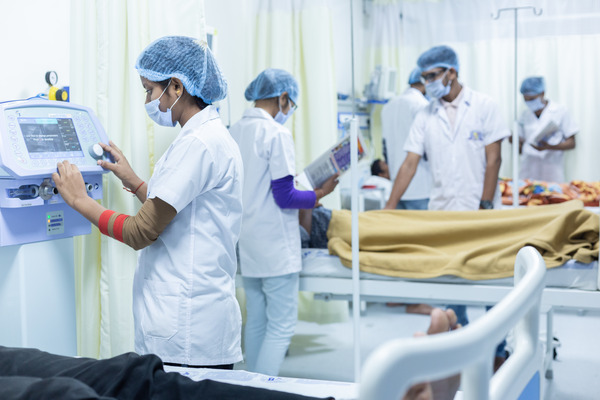 The 750-bedded multi-specialty Parul Sevashram Hospital has grown to become one of Vadodara's leading healthcare facilities. At the ICC healthcare excellence awards, the hospital received two prestigious awards. The hospital was named the best teaching hospital in healthcare delivery, as well as the runner-up for best teaching hospital of the year. The awards were given under the categories for morethan 300 bedded hospitals in the city. Parul Sevashram Hospital has not only served the needs of the surrounding communities, but it has also provided state-of-the-art facilities to help university students gain practical experience.
The hospital has managed to maintain one of the highest levels of patient satisfaction with the best possible clinical outcomes in areas such as Critical Care, Neurosciences, Nephrology, Urology, Cardiology, and Cardiothoracic Surgeries, amongst other services, thanks to its extremely resourceful team of specialists and superspecialist doctors. In this regard, Parul Sevashram Hospital has planned for the future by outfitting the hospital's medical facilities with cutting-edge technology and comfortable infrastructure. Patients are given multiple options to maintain this level of satisfaction, from which the best options are chosen through collaborative case assessment with skilled experts and projections of best treatment outcomes.
We have made quality healthcare a reality for everyone, and we are dedicated to continue developing, nurturing, and promoting patient-centred care through effective collaborations and cutting-edge medical research that will change lives in our nation," shared Dr. Geetika Patel, Medical Director of Parul Sevashram Hospital.