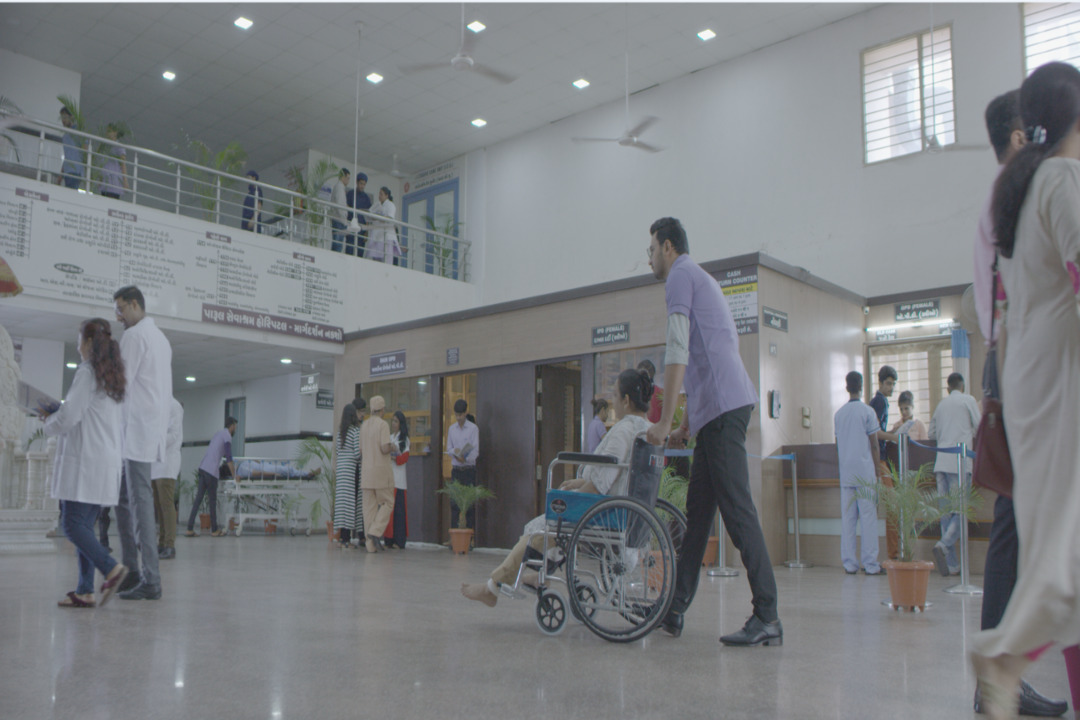 Adding on to its marks of quality in healthcare provision and administration, city-based Parul Sevashram Hospital has once again been recognised for its efforts in providing comprehensive patient care and treatment throughout the years. During the recently held City's Best & Emerging Hospital Awards, the hospital was named as Gujarat's Best Hospital for Diversity and the City's Best Hospital. These awards act as a mark of recognition for its efforts in ensuring the highest form of quality in patient care and treatment. The awarding organisation, "Insurance Alertss", annually hosts such platforms to recognise high performing institutions by granting them marks of recognition through such reputable awards. This 750 bedded multi-speciality hospital, has been committed toward catering for the care of patients from across multiple backgrounds and ensuring their well-being.
"We have recently been accorded with the Entry level Certification by NABH (National Accreditation Board for Hospitals)," said Dr Geetika Madan Patel, the Medical Director at Parul Sevashram Hospital. She further added that "there are very few 750 or above bedded hospitals in Gujarat state having NABH accreditation." NABH is the highest national level accreditation for health care providers. "In such big hospitals with multiple specialties and services, it is challenging to accomplish this but our team has always been dedicated towards achieving quality benchmarks in all areas", added Ms Ekta Modi. the COO of the hospital.
"Insurance alertss" is one of India's largest and Asia's second-largest dedicated insurance news platform that has been working towards disseminating news and information related to insurance policies and numerous coverages. Beyond the scope of national news, it additionally covers worldwide news, and policies in various insurance streams such as life, general and medical policies by private and administrative bodies. The organisation annually hosts such awarding platforms and for this year, it hosted this award ceremony as a way of spotlighting the top performing organizations in the country. It is during this edition of the award ceremonies that Parul Sevashram Hospital was awarded as the State's Best Hospital for Diversity and the Best Hospital in the City.
Parul Sevashram Hospital won these prestigious awards under the '400 Beds and Above Category' of medical Institutions of great repute. The Hospital offers a diverse range of services from primary care to tertiary care for the most challenging and critical cases across all specialties, hence making it absolutely deserving for the title of Best Hospital in Diversity. Through its medical tourism efforts, the hospital has also been serving the healthcare needs of patients from different countries under its care facilities.
The award for city's best hospital was also awarded in recognition of the hospital's comprehensive efforts in quality general medicine, general surgery, orthopedics, OBGY, paediatrics, ENT, ophthalmology, dermatology, psychiatry & psychology, pulmonary medicine, dentistry, and Super Speciality departments like Neurology, Nephrology, Cardiology & CVTS, amongst others. "Our hospital is built on the foundation of providing quality holistic healthcare for everyone in our communities and across the borders. On behalf of the PSH healthcare fraternity, I am grateful for these awards as they will go a long way in furthering our agenda for pioneering quality medical care", said the University's President, Dr. Devanshu Patel.