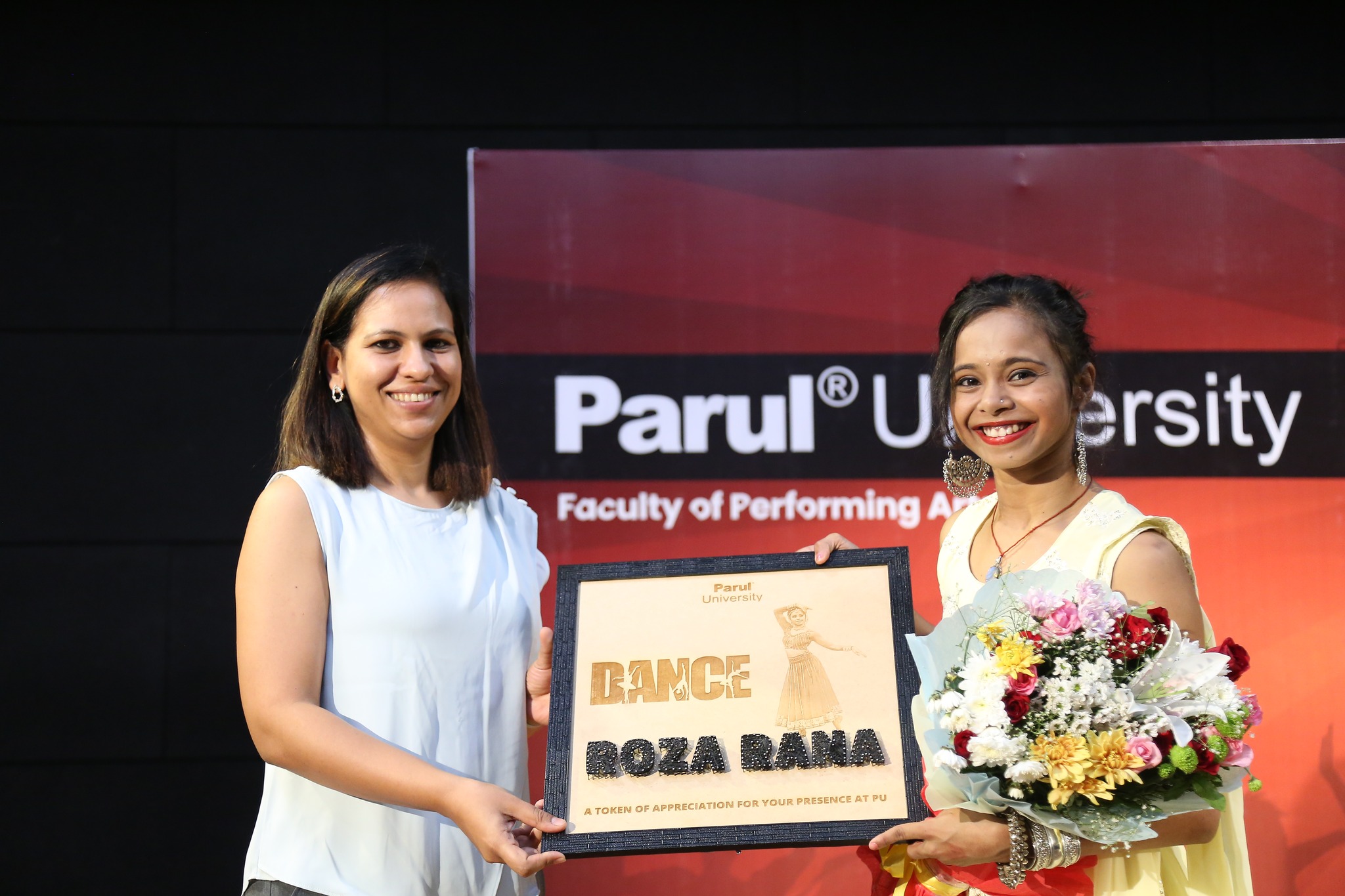 Dance is a unique art that transmits emotions, culture, tells stories, and brings people together. A place where education is made vibrant is the best place to nurture the young generation to explore their capabilities, talents, and values. Recently PU took the initiative of Bringing India's Best dancers to its students. The university held a step dance competition that hosted Roza Rana as the guest judge. The competition was organized for the students as well as participants from other states including Mumbai, Delhi, Ahmedabad, Surat, and Vapi amongst many others.
The competition acted as an accessible platform created to provide exposure in the comfort of the students. The participants were presented with an opportunity to showcase their unique dance moves in front of their role models. Roza Rona is a famous Indian dancer and choreographer who has been featured on some of India's best tv shows such as India's Best Dancer, and So You Think You Can Dance.
During her visit, she held a freestyle dance workshop for the students to gain the maximum of her expertise. The competition welcomed over 45 performances who went head to head for Rs 40000 worth of cash prices. The performances included many young dancers ranging from the ages of five to 30 years. Roza is not only just a famous dancer but she on of the most inspirational personalities in India who are working towards building the youth to follow their passion and she also runs the Roza Dance Academy in Rourkela. To put the cherry on top she gave a breathtaking performance in front of the students. She imprinted valuable lessons through the wise words she shared with the students and also motivated the students to pursue their dreams despite the cost.