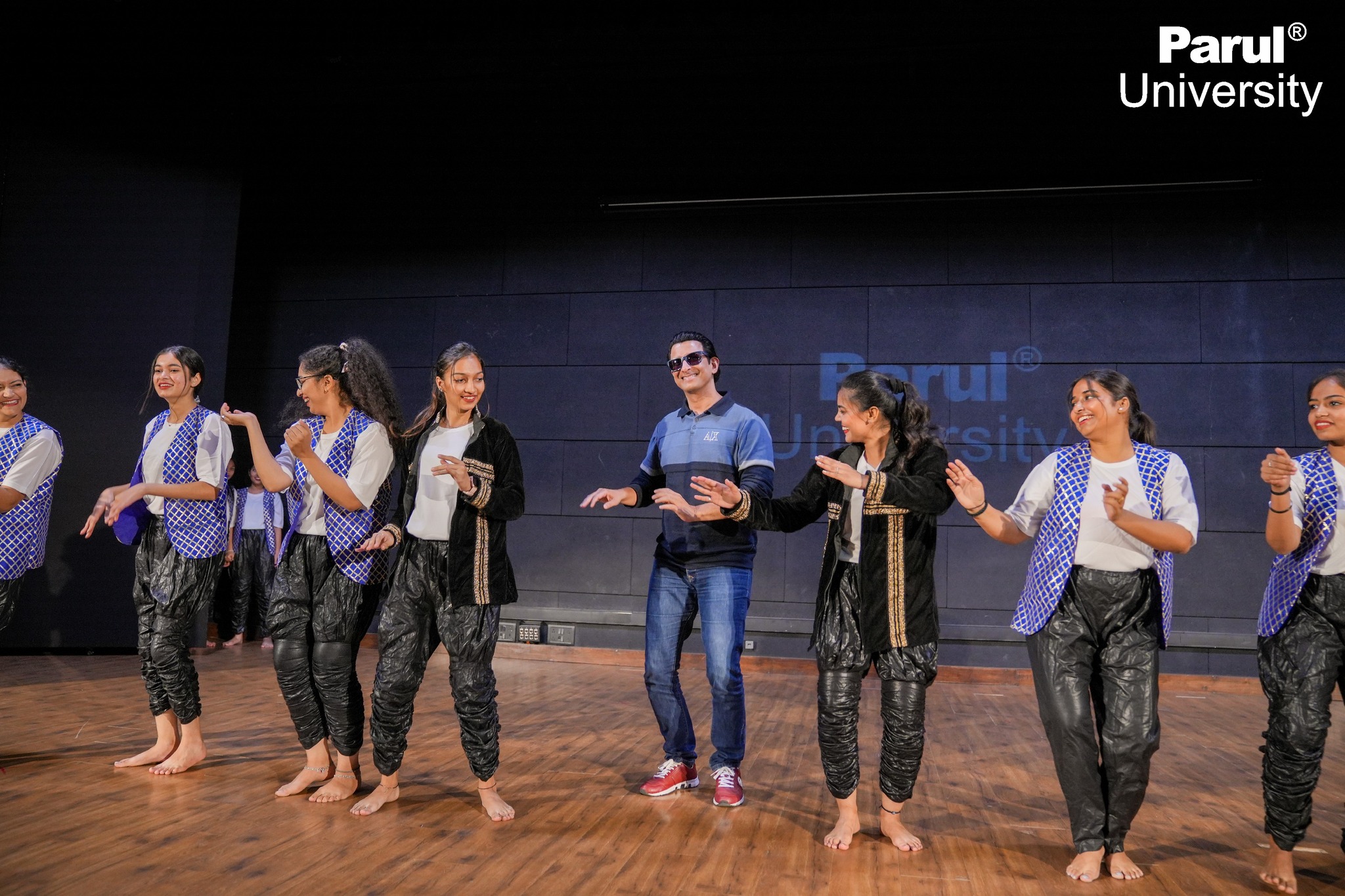 PU is more than just a campus, it is a place where students can explore and be groomed in all areas of their lives. Recently the university, as part of it's custom, invited the star cast of the highly rated Congratulations movie spread an aura of inspiration amongst the students. Everyday there's always something to look up to around the PU campus. An interactive session was organised where the students gained insightful life lessons from the stars. Taking account of the movie's story line, students gained a new perspective on the roles of gender in the family. PU promotes a harmonious gender equal campus where the students are groomed to walk on this path where there is no difference between a girl and boy child.
During the interaction, Sharman posed a challenging question for the next generation, she asked "Will you become the mother & not the father?. He went on to share that "A man should feel the emotional pain, the sheer & everything the mother goes through". To raise a socially responsible generation it is important that society grooms children from a young age. Rehan Chaudhary director of the movie shared that "Family film banai toh jana ki, Family se upar koi nhi.
Art is a beautiful field possessing the ability to build and empower a nation through creativity. Hence the university has been encouraging the youth to develop an interest in pursuing careers in this discipline. Related to these efforts the students from the faculty of performing arts are continuously given platforms to express their creativity, this also acts as a driver for practical learning, With platforms such as Maadhyam, Dhoom, and many more.