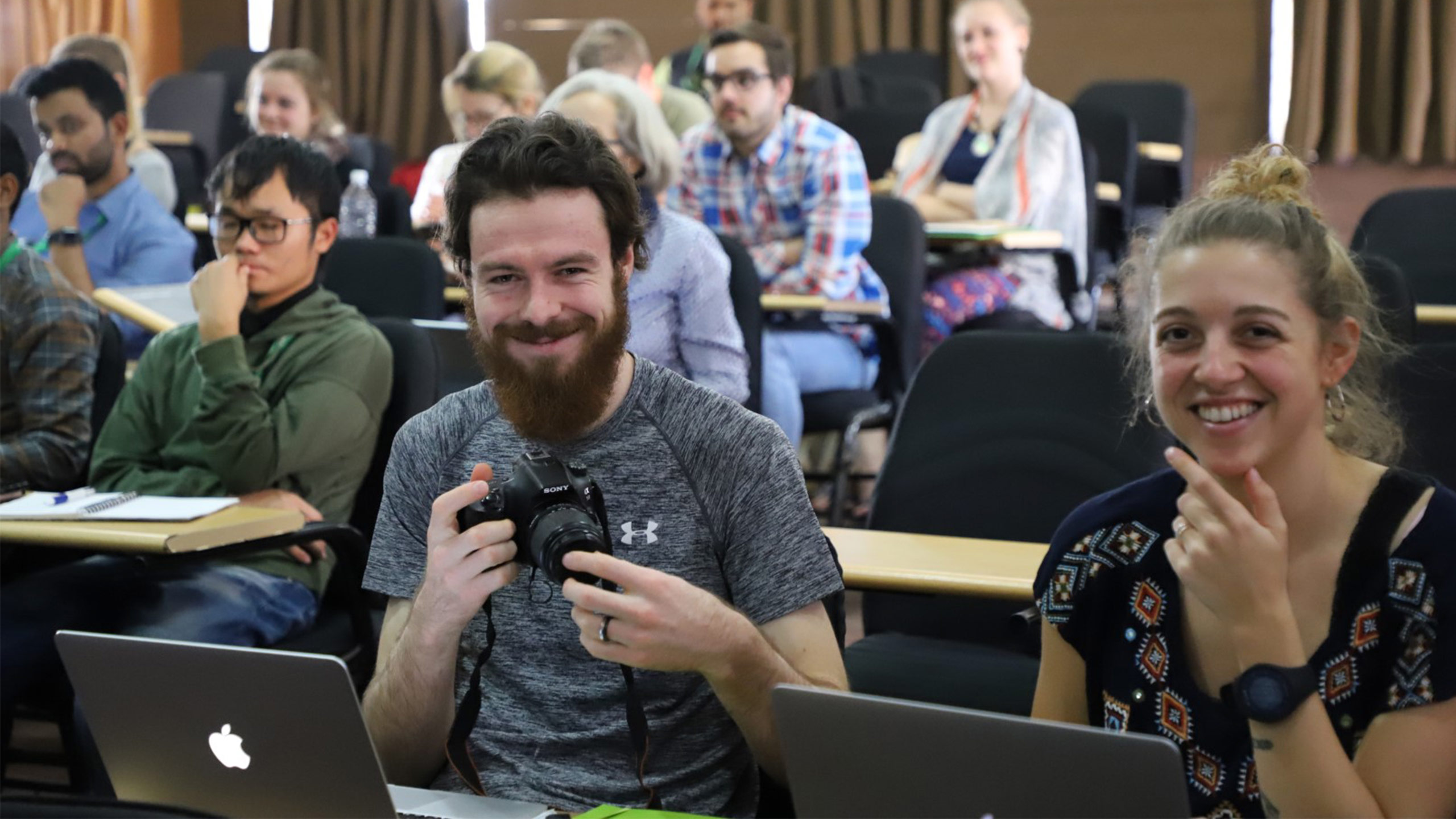 With a blend of European cultures, coming together for the knowledge sharing cum practical learning in the field of humanities, the Indian Summer School program commenced from the 3rd of February at the Vadodara city based Parul University. The four week program has brought about a complete shift in the scope of international exchange programs offered by the University. With this year's ISS program covering a broad scope of courses including social work, computer science, business entrepreneurship, all coupled with exploring of the Indian culture.
Featuring a unique blend of 18 students from 4 European Universities and 8 faculties from 6 of the most premium Universities all representing 5 countries. 12 students from Parul University's long standing Swiss partner Bern University of Applied Science along with 2 students from HES-So Fribourg University, Switzerland will be pursuing a short course in Rural Development, Corporate Social Responsible and an Introduction to NGOs.
This marks a turning point in the exchange programs offered by the University, affirming the quality of education not only in technical fields but also extending to humanities. Running parallel to the Swiss program, 2 students from from the Wroclaw University of Science and Technology Poland, will be studying Indian culture, cross cultural communication, yoga and cooking. Along with an additional 2 students from Saint Petersburg National Research University, Russia who will be studying a 4 week program in Internet of things under Parul University's Faculty of Computer Science.
Beyond the student exchange programs, the summer school program features an exchange of faculties, where 4 faculties from Bern University of Applied Sciences, 2 faculties from HES-So Fribourg University, along with Dr Miguel Amaral from the Instituto Superior Técnico- Universidade de Lisboa, Portugal who will be conducting lecture series on the topics Innovation & Entrepreneurship. In addition to these faculties, Prof Jan Vlachy from Czech Technical University will also be taking part in the visiting scholar program. The faculties will be conducting a series of lectures for the students of PU.