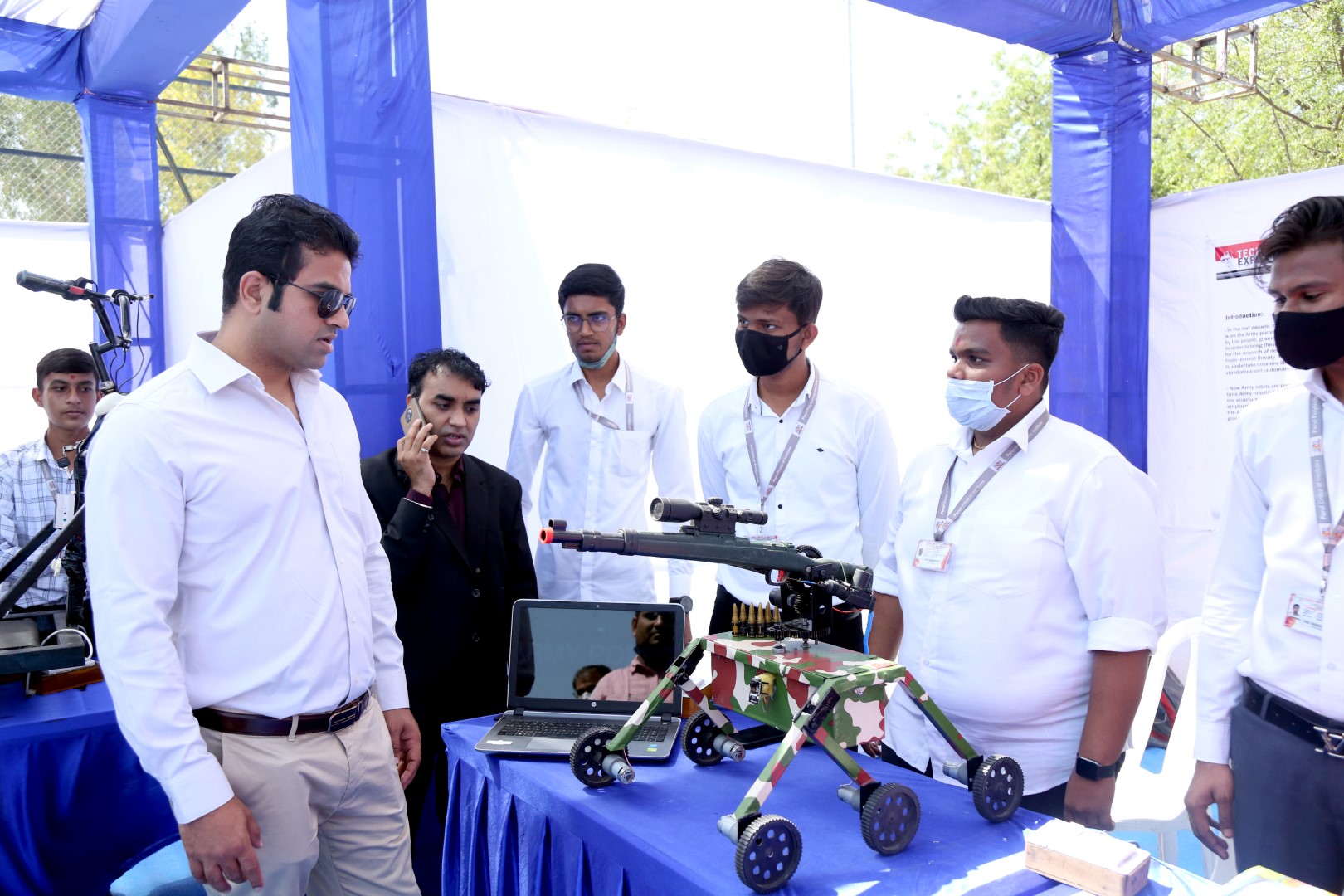 Technology has become a powerful driver of innovation and development and the teaching and learning process has been incomplete without it. This has led to endless opportunities across various sectors of academics, and to add on to this PU annually organizes a TechExpo an event which is one of its kind in the state of Gujarat. This state-leading event hosts hundreds of participants and final-year students who exhibit their models and illustrations. This year's Tech-Expo will be the University's 9th Edition of this technical grandeur. Over 250 cutting-edge technologies from 350 exhibitors will be scored by the panel of selected judges. Furthermore, The exhibitors will include final year students from the Department of Applied Science, Engineering, Computer Applications, and Agriculture.
This exhibition cum competition will bring together key industries from across the country for 2 days of standard prototypes and discussions. This will provide students with an opportunity to engage in meaningful conversations with experts and gain knowledge from their unparalleled industry experience. Some of the stalls that will be exhibited include the Electric Scooter, Design and fabrication of Solar Desalination System, Army Robot, Remote Control based Agriculture Robot, The Versatile UAV, Accident Protection System by using Automated ABS Braking, Customization of off-roading thar and custom brakes, and many more. After a thorough evaluation of all the projects, the winners will be announced and awards will be distributed to the teams.
Initiatives such as these are creating smart leaders for tomorrow by supporting the "Make In India" blueprint. Moreover, PU seeks to nurture a generation of pioneers who will be highly impactful in bringing innovative change in India and across the globe. With its state-of-the-art infrastructure which encompasses labs and workshops, the students are exposed to extensive hands-on practical learning. As part of the technical festivities, the ceremony will also witness the presence of Dr. Navnath Gavhane IAS, additional rural development commissioner, Government of Gujarat.
" I believe this platform is what our nation and the world needs in order to innovate and develop solutions to many of the pre-existing challenges. Seeing the young innovative minds coming together to showcase their ideas and technological developments is a stepping stone towards achieving the goal of national development," said the University's President, Dr. Devanshu Patel.