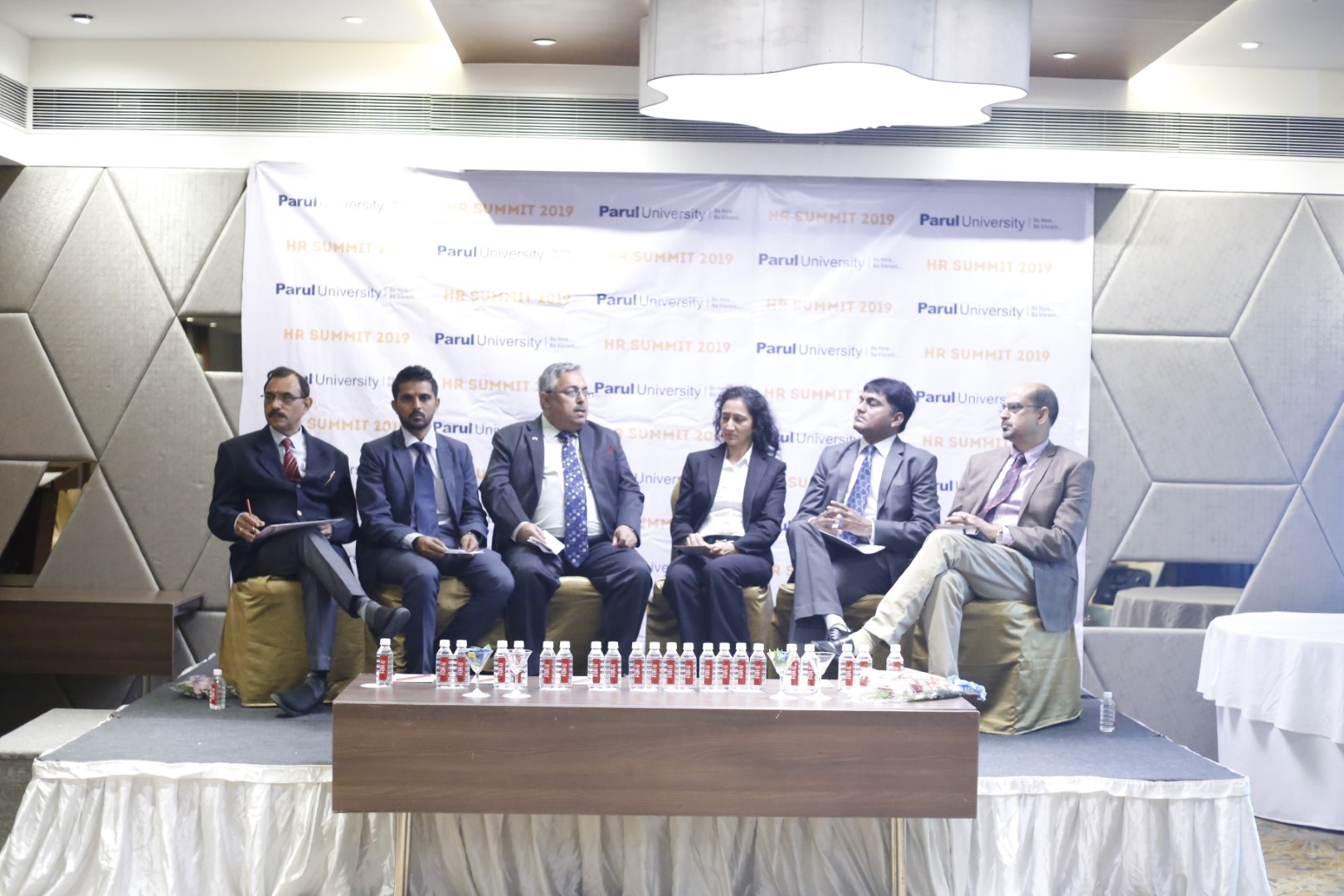 With the agenda of adding value and contributing to the industrial sector, for creating a sound working environment for both the managers and employees in their various working sectors. PU's Training and Placement Cell and the Career Development Cell working in conjunction with the Faculty of Management Studies took the initiative of organising a Human Resource Summit held on the 19th January 2019, at the Fern Hotel in Vadodara, with an overwhelming participation from distinct business personal.
This gathering of minds was centred on the subject "Future of Talent Management - in context of Generation Z". Focusing on the need to shape and create an effective management workforce is a vital solution for ensuring a healthy working environment for the human resources. The Training and Placement Cell, of Parul University recognising this great industrial need, has not only been concerned with the placing of students in various, as it goes on to look after the working environment of the students as well.

As the speakers of the summit a unique panel of managers including Mr.Pramod Joshi - Head Human Resources SUD CHEMIE, Mr. Subhra Banerjee - Ex BOG L&T along with Mr.Nitesh Patel - Secretary General FGI. The panel also included Mr.Alok Sherman, Ex CEO & Director, York Transport Equipment (Asia) Ltd, along with Ms. Deeti Dave, Founder Games2Win and Mr. Nirav Majmudar, CO-Founder, Mideas Lab. The gathering gave an insightful understanding of the need to enhance the future managers' skill sets for effective HR environment.

"The efforts of the Parul University Training and Placement Cell goes beyond simply looking after the employment needs of the students, as we also believe in taking a step further and and into creating a steady working environment for the over 1500 students placed in various industries", said Mr Santosh Nair, the University's Senior Director of Placements and Career Development.
The Dean of the Parul Institute of Management Dr Bijal Zaveri went on to further express that "the management institute has a standing commitment of ensuring that the future managers, prepared by Parul University are highly beneficial to the Indian Industries.