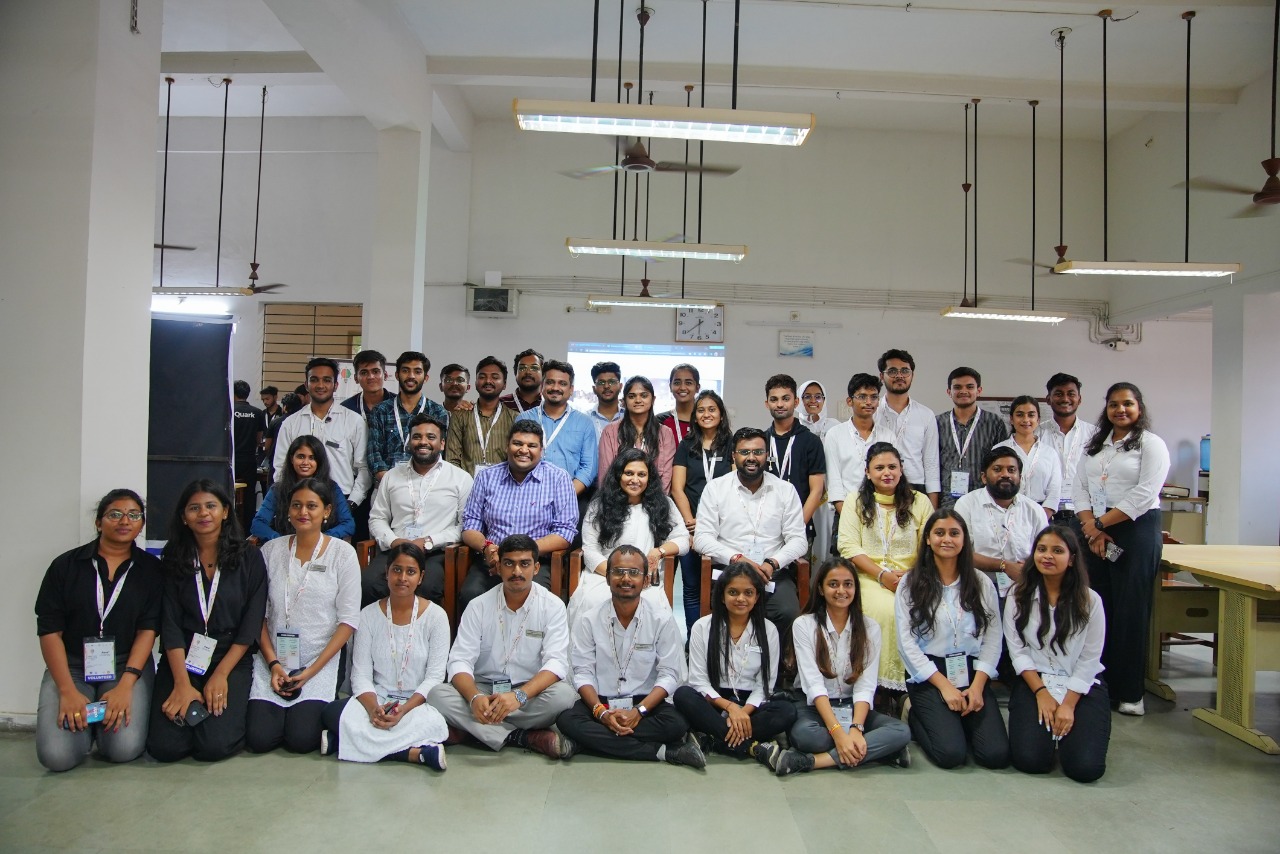 Vadodara's PU recently concluded the two day running, Smart India Hackathon grand finale 2022 which was jointly organised by the Ministry of Education's Innovation Cell and the AICTE. Smart India Hackathon 2022 is jointly organised by the MoE's Innovation Cell, All India Council for Technical Education (AICTE), Persistent Systems, and i4c Doordarshan and All India Radio are the media partners, while Shell and AWS are the sponsoring partners. The initiative has been a driver of technological innovative ideas, every year with the platform continuously expanding across India with budding student innovators ready to impact the nations, through solutions from multisectoral problem statements. The University's drive for entrepreneurship and innovation has allowed it to align with the Nation's vision for an innovative and an entrepreneurship enabled India.
As part of Azadi ka Amrit Mahotsav celebrations, the Ministry of Education's Innovation Cell, Government of India and AICTE have identified 75 higher educational institutes from across India as SIH nodal centres, the SIH is conducted at various nodal centres, where selected student teams, industry representatives, design mentors, and evaluators travel to the assigned physical centres. The premier and prominent higher educational institutes identified as nodal centres by the MoE's Innovation Cell and the AICTE in different cities.
During this event, a total of 21 teams, comprising of 160 members were provided with 5 problem statements that were presented by various Ministry of Social Justice and Empowerment. Each team operated under the guidance of mentors, industry and ministry representatives. To reward their efforts, the winning teams were provided with prizes of 1 lakh per problem statement. In the year 2022, the Smart India Hackathon welcomed over 476 problem statements from 62 ministries, departments, public sector undertakings (PSUs), and private organisations. Through the campus level hackathons, a total of 2033 winning teams comprising 15,000 bright minds were selected to participate in the National level SIH grand finale.
A major highlight of Smart India Hackathon 2022 is PM Narendra Modi's interaction with the student participants every year since its inception. The Prime Minister also interacted with the students this year. PU aims to continuously stimulate a true spirit of problem-solving and innovation hence the university has been making strides to create opportunities for its students to participate in such empowering events. "I believe that the youth has a very crucial role to contribute towards the direction the globe is headed, there is a bountiful of solutions waiting to be laid hands upon and our youth is well capable of bringing all the ideas to life while enhancing their problem-solving skills", shared the University's provost Dr. Amit Ganatra