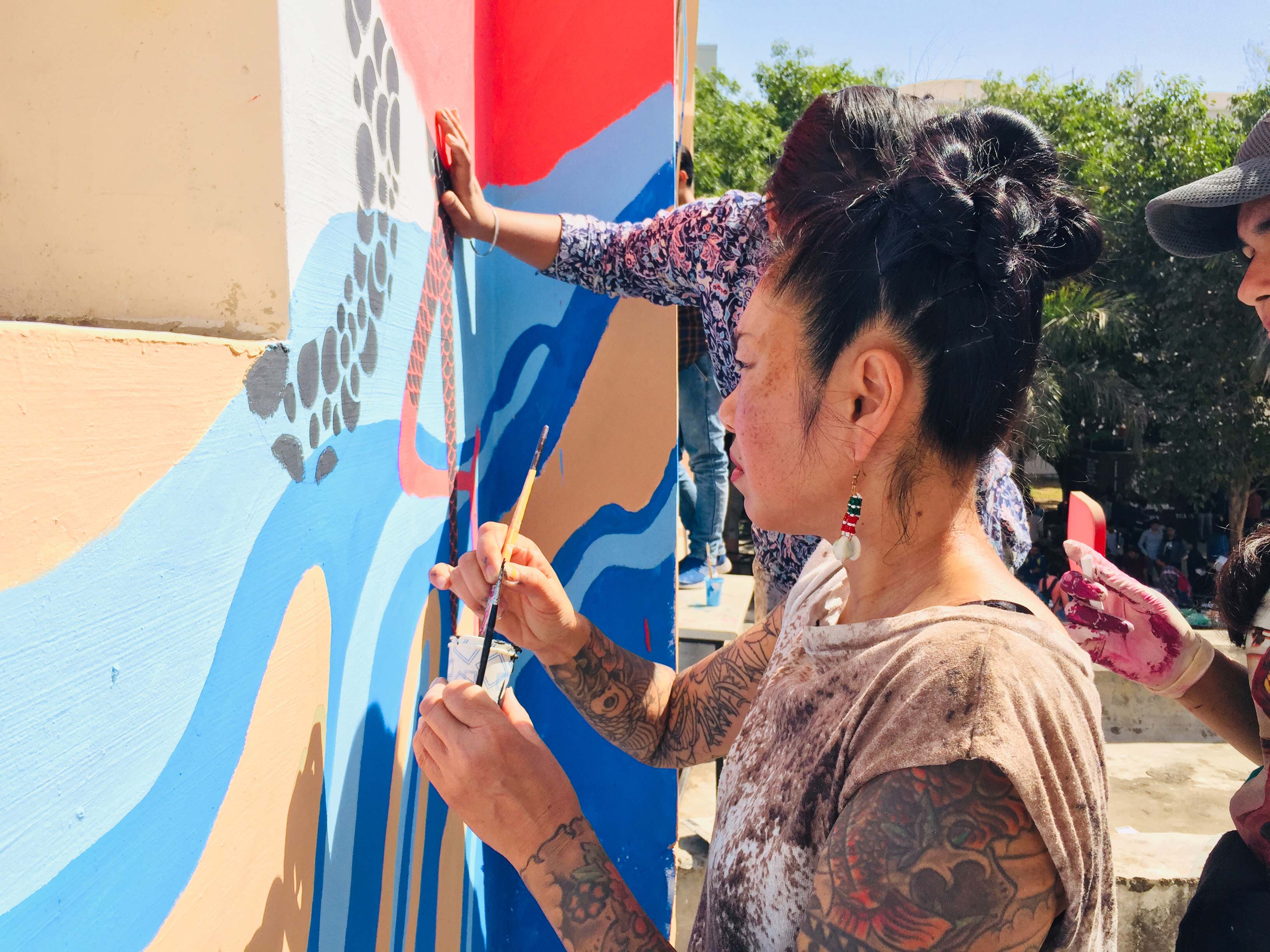 With the understanding that art is the only language which is universally understood by the entire world, the city based PU, took the initiative of housing a unique blend of 19 personalities of great artistry. The International Arts and Sculpture Festival, an initiative bringing together artists from 15 different countries, to share the uniqueness of their talent and creativity. The festival commenced from the 3rd of February and will be concluding on the 17th of the same month all across the campus.
As a way of enhancing and promoting the appreciation of art amongst it's multi global students, PU has taken this art based initiative of having various art pieces being put up by these artists all over the campus. Forming a part of this ancient and contemporary art are structures such as Canvas paintings, Mosaics art, Stone sculptures and Textile art. For the benefit of the university's institute of art and design students, the program will also include training and coaching from the expert artists.
The International Festival has proven to be a success in uniting together artists from 3 continents and 15 countries. Amongst these include, Canada, Netherlands, Turkey, Belgium, China, UK, Rwanda and Australia, such a blend of cultural diversity, to inspire a new creative look on the Parul University campus. These artists have been majoring in different forms of art, bringing together a blend of cultural diversity through art.
Adding on to the festival, the artists will also get the chance to explore the scope of Indian art with the help of a local curator Sachin Kaluskar, a partner of the University. This will act as source of inspiration for these artists, inspiring them to take Indian art beyond boundaries. "Art is a source inspiration, it inspires the mind to think beyond the imagination, it inspires the hearts to believe in the beauty of humanity. At Parul University we believe that this will go a way in motivating our students so that they may excel in their academics, above all we believe this will go a long way in projecting the essence of Indian Art to the world," said Parul University's President Dr Devanshu Patel.