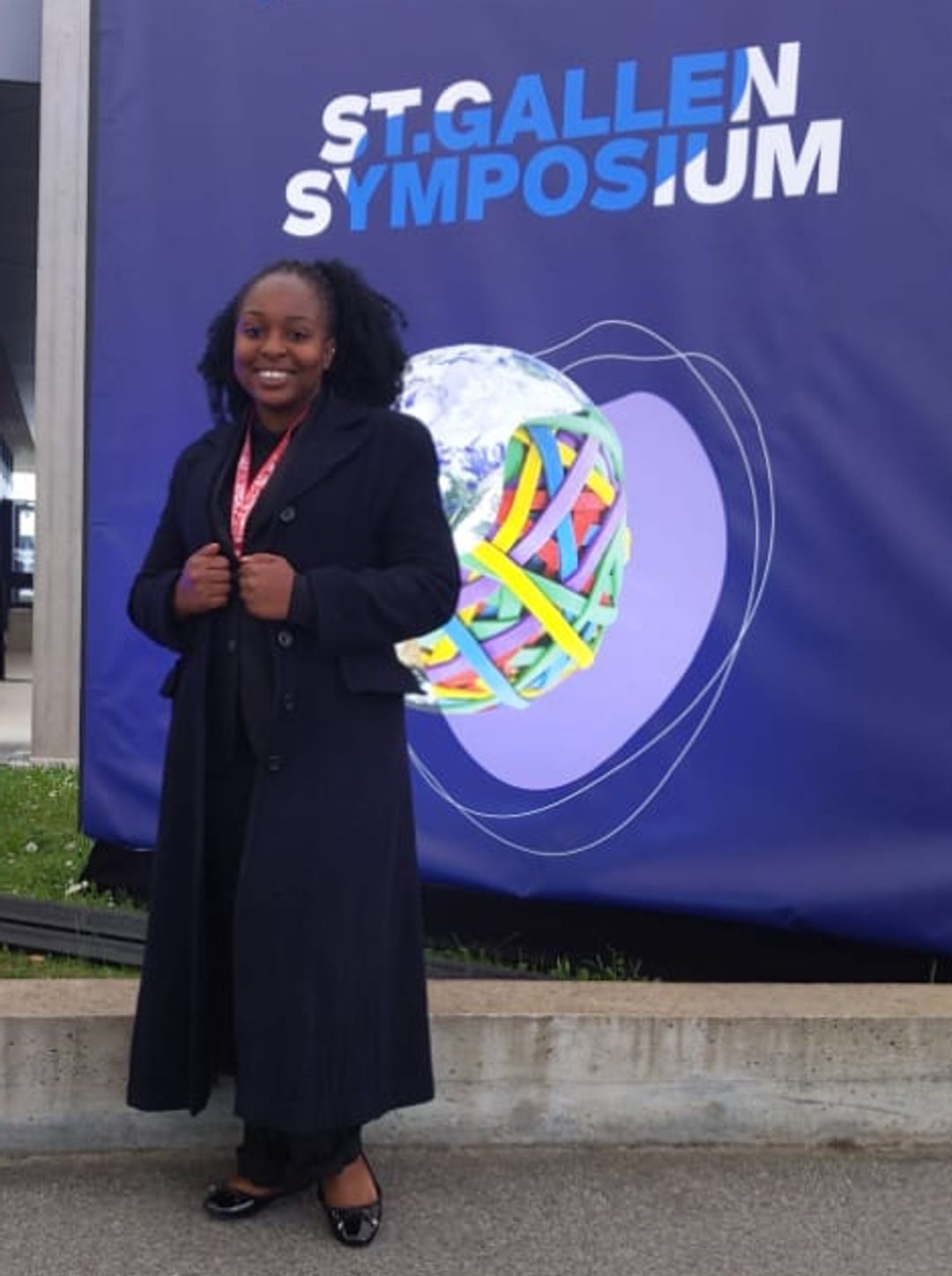 PU students never stop amazing and reaching new heights, the students have made going beyond borders part of their culture. Recently one of the international students Cheryl Mushayike, a student from Zimbabwe studying MBA at the faculty of management sciences was selected amongst the Top 100 Leaders of tomorrow at 51st St Gallen Symposium, Switzerland. Cheryl grabbed the opportunity and went forth to participate in the global essay writing competition which was highly competitive. She won the competition and proceeded to attend the symposium along with other students from various walks of life. The symposium brings together over 10000 brilliant minds and leaders of today and tomorrow from business, politics, science, and civil society to foster mutual understanding and joint action on the most pressing challenges and chances
The event was graced by guests of high rank including Justin Trudeau (Prime Minister of Canada), Ignazio Cassis (President of Switzerland), Vas Narasimhan (CEO of Novartis), and Mamphele Ramphele (Politician). The students got an opportunity to interact amongst themselves as well as to learn from the honorable leaders. This was also a platform where competitors were able to network and exchange meaningful ideas amongst themselves. This once-in-a-lifetime opportunity was truly enriching as well as a mind-shaping experience. "I am grateful and honored to have been part of this grand experience in Switzerland, this experience was an eye-opener that taught me an important lesson that personal growth is experienced only when one takes chances in life".
Cheryl has truly inspired her fellow peers to dare and challenge themselves and unleash their potential without any limitations. The university continuously motivates its students and faculties to reach for their dreams.