Homoeopathy is a system of medicine invented by Dr. Samuel Hahnemann (Germany) in 1796. It is based on the doctrine of "Similia similibus curenture" which means "Like cures like" Homoeopathy is an emerging branch of medicine in India and millions of patients are choosing homoeopathic medicines as preferred choice of medication. In India numbers of institutes are providing quality education in homoeopathy including bachelor's degree, post graduate degree & even doctorates in homoeopathy. In Gujarat state at present more than 30 colleges are catering to homoeopathic education. Amongst all these colleges Pa r ul I ns ti t ut e o f H o m o eo pa t h y a nd Res ea r ch is one of the top three colleges in Vadodara district and has become the preferred choice of students all over Gujarat state. The College was established in 2017 and is recognized by National Commission for Homoeopathy, N e w Delhi it is the constituent college of Parul University since Academic Year 2017-18. The college feels overwhelmed to announce that their hospital is now accredited by "National Accreditation board for Hospitals (NABH)" in the academic year 2018-19. The College offers UG Programme in Homoeopathy (Direct BHMS Course) with intake of 100 seats.
The college is having fully functional 49 bedded Homoeopathic Hospital with all basic amenities like, Radiology, Pathology and all specialty OPDs. The College is having MOU with Parul Sevashram Hospital, which is within the Campus. The Parul Sevashram Hospital is fully functioning 750 bedded hospital with all modern amenities like, ICU, 24 Hours Casualty, Major and Minor Surgical OTs, Labor Rooms, Dialysis Unit, CT Scan Facilities etc. We cater to the health needs of the society by organizing regular homoeopathic camps at remote places and with transport of mobile dispensary everyday in the surrounding villages. The hospital also participates in national health programmers like pulse polio, universal immunization, and family welfare activities. The college also conducts various, sport, adventure, cultural and social- service activities for the enhancement of student's knowledge.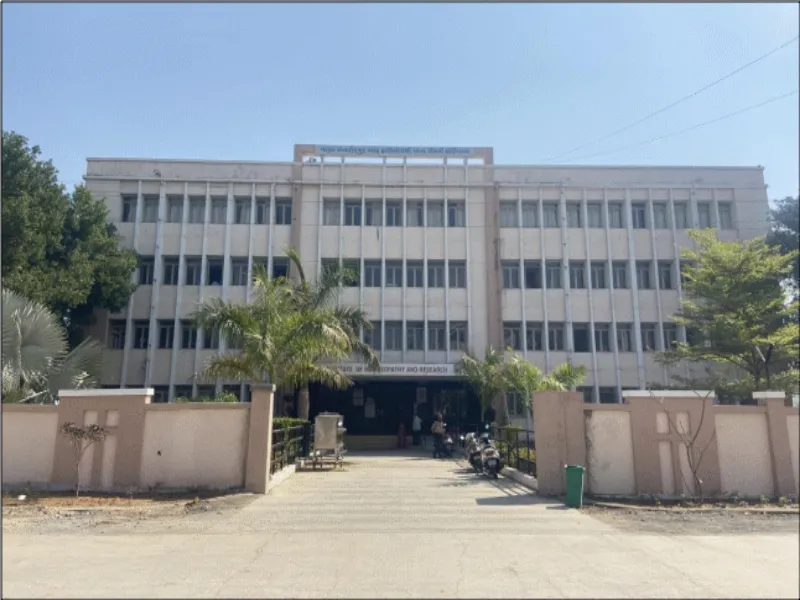 The College is having properly ventilated departments, classrooms , laboratories with all essential amenities as recommended by the National Commission for Homoeopathy New Delhi with modern amenities like ICT tools: Computers with Wi-Fi enabled departments & classrooms, audio visual aids like speakers & projectors, well equipped laboratories etc. to name a few.